Two sided printing on the Lexmark 1275 SC laser
Here is the proper orientation for feeding paper back through the Lexmark to achieve two sided printing. This page assumes that front and back of each page should be oriented with the top toward the same edge..
Portrait mode
Place each printed page in the paper tray with the top of the page to the front of the tray, as shown below.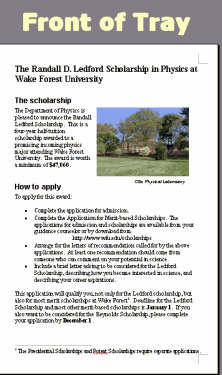 Landscape mode and booklets
Place the printed page face up with the front of the paper tray to the left of the printed image, as shown below.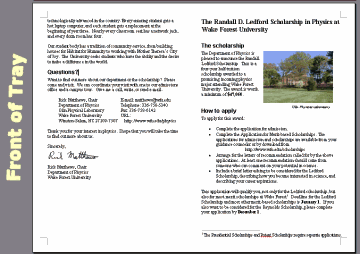 ---
[an error occurred while processing this directive] [an error occurred while processing this directive]