Department of Physics
William C. Kerr's Home Page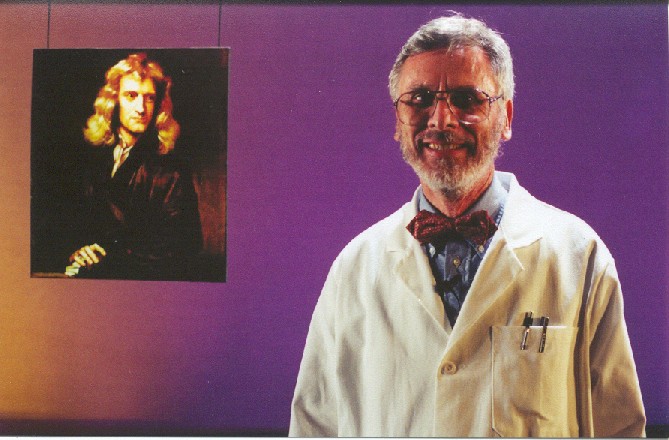 William C. Kerr, Professor Telephone: (336) 758-5339
Department of Physics Department number: (336) 758-5337
Wake Forest University Fax: (336) 758-6142
Winston-Salem, NC 27109-7507 Office: Olin Physical Laboratory 311
E-mail: wck "at" wfu "dot" edu
The picture is a still from the film Newton written and produced by fourth year film students at the North Carolina School of the Arts.
Courses (highlighted ones are active):
PHY 113: General Physics I
PHY 114: General Physics II
PHY 215: Elementary Modern Physics
PHY 343: Quantum Physics I
PHY 344: Quantum Physics II
PHY 711: Classical Mechanics
PHY 741: Quantum Mechanics I
PHY 742: Quantum Mechanics II
PHY 752: Condensed Matter Physics
Research:
Theoretical solid state and statistical physics, computer simulation studies of phase transitions, and soliton effects in condensed matter.
Link to the Physics Department home page!