Buy now!
Price: $ 19.95
print
The Wake Forest Book of Irish Women's Poetry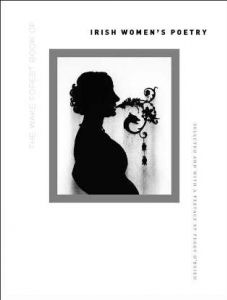 The revised, expanded edition of the original groundbreaking anthology, edited and with a new preface by Peggy O'Brien.
With poetry by sixteen of Ireland's finest poets: Eiléan Ní Chuilleanáin, Eavan Boland, Eva Bourke, Medbh McGuckian, Kerry Hardie, Nuala Ní Dhomhnaill, Mary O'Malley, Rita Ann Higgins, Paula Meehan, Moya Cannon, Katie Donovan, Vona Groarke, Enda Wyley, Sinéad Morrissey, Caitríona O'Reilly, and Leontia Flynn
"The new additions to the Wake Forest Book of Irish Women's Poetry make this volume a unique embodiment of the range, diversity, and richness of recent and contemporary poetry by Irish women. Peggy O'Brien's preface to the new edition is just as sensitive and substantial as the original preface, and will provide readers with an invaluable guide to new work by established poets, to work by new poets, and to the various intellectual and historical contexts in which they write. This volume is ideally suited for teaching and for general readers." Marjorie Howes, Boston College
Praise for the first edition:
"Beautifully produced by Wake Forest University press, with useful explanatory and biographical notes, this collection is now the single best introduction to the kind of writing that is shaping, and being shaped by, the new Ireland." World Literature Today
"Exact, unsentimental, austere, and elegant, these poets map the 'uncharted realms' and officially unsanctioned areas of history, sexuality, and domestic politics. ... Whatever the subject, poetry flourishes in these women's hands." Antioch Review
PLEASE SEE PDF OF BIBLIOGRAPHIC INFORMATION BELOW.