Buy now!
Price: $ 35.00
print
Vona Groarke - Juniper Street (clothbound, ltd. ed.)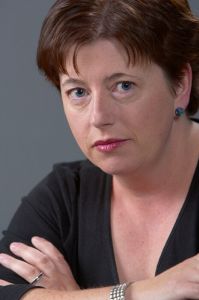 "Ambitious, tender and lyrically beautiful..." The Irish Times

"Juniper Street brings together dense yet taut poems, grounded in an everyday enriched by an intelligent, idiosyncratic awareness." Times Literary Supplement

"Juniper Street is a worthy successor to her three previous collections, with its mix of to-the-heart-of-the-matter observations, and melancholic and piercing voices; we will be reading Vona Groarke for a long time to come." The Irish Book Review

" . . .This poetry is remarkable both for its use of metaphor and simile to create striking images that gleam and build into a luminous tapestry as the collection progresses, but also for its attentiveness to words as sounds that powerfully reverberate. . . . Groarke is an archly knowing and highly self-conscious maker of poetry." Poetry Ireland Review

Throughout this volume, we hear a poet in charge of her subject and voice, investing no more weight in an experience than it will allow, but insisting that even a murmur can be a shout if one's ear is properly cocked.

$35.00
64 pages 2006
clothbound
Limited, signed, and numbered
First edition with plain vellum wrapper
ISBN 978-1-930630-29-1