WFULABS Central Reservation System
To reserve time on this instrument you need to follow these directions:
1) Obtain a login and password for: calendar.google.com
2) Under My Calendars at the left, click on small triangle to the right of the instrument to be reserved.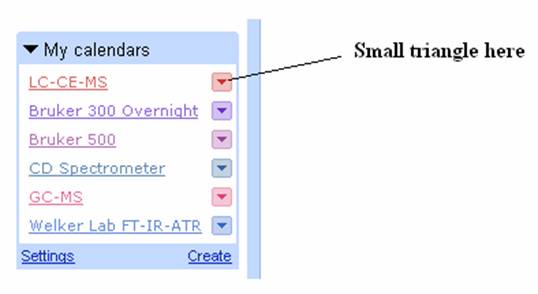 3) In the dropdown menu click on Create an event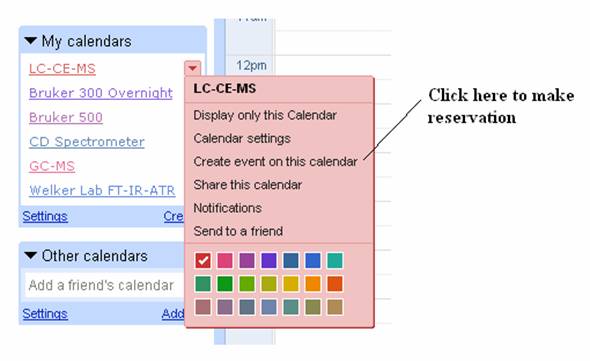 4) Enter a description and user information. Choose the time needed and then click Save. Check to make the reservation and the times are correct.