Last Updated: October 26, 2011 3:42 PM
First published: Oct 14, 2011
Sony HDR-TD10 Full HD 3D camera
http://store.sony.com/webapp/wcs/stores/servlet/ProductDisplay?catalogId=10551&storeId=10151&langId=-1&productId=8198552921666294297
Tech Spec
Video Format
3D HD: MVC (original format)
HD: MPEG4-AVC/ H.264 AVCHD 2.0 format compatible (1080/60p: original format)
STD: MPEG2-PS
Video Resolution
3D HD: 2x 1920x1080/60i
HD: 1920x1080/60p,24p,60i (FX, FH), 1440x1080/60i (HQ, LP)
STD: 720x480/60i
Video Mode
3D HD 3D: Approx. 28Mbps
HD

PS: Approx. 28Mbps
FX: Approx. 24Mbps
FH: Approx. 17Mbps
HQ: Approx. 9Mbps
LP: Approx. 5Mbps

STD HQ: 9Mbps
cannot just copy MVC (Multiview Video Coding http://en.wikipedia.org/wiki/Multiview_Video_Coding ) MTS to hard drive and upload to youtube, 3D not in side-by-side (in ?) video got stretched and won't display correctly. it shows 1080p as an option though.
3D only in 1080/60i, not 60p,24p, there is even an petition for firmware upgrade http://www.ipetitions.com/petition/hdr-td10-firmware-upgrade/
PMB
Install
from eSupport
http://esupport.sony.com/US/perl/model-home.pl?mdl=HDRTD10&LOC=3#/downloadTab
SPUDownloadManager_1006b.exe (2011/03/31)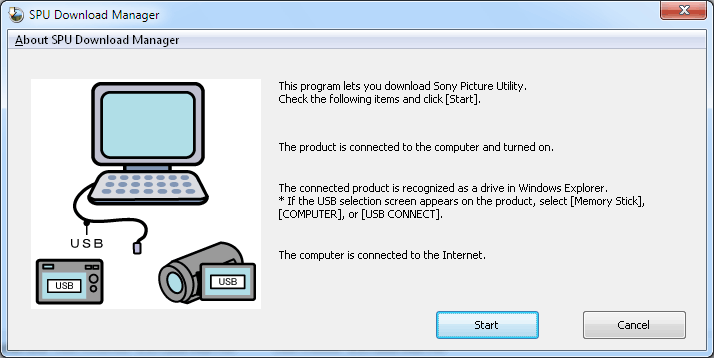 authenticate to download failed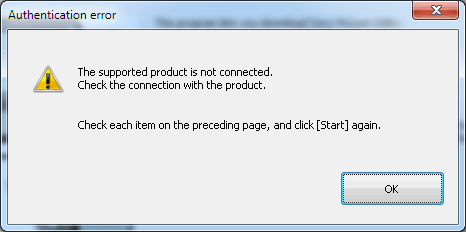 have to use CD to install 5.6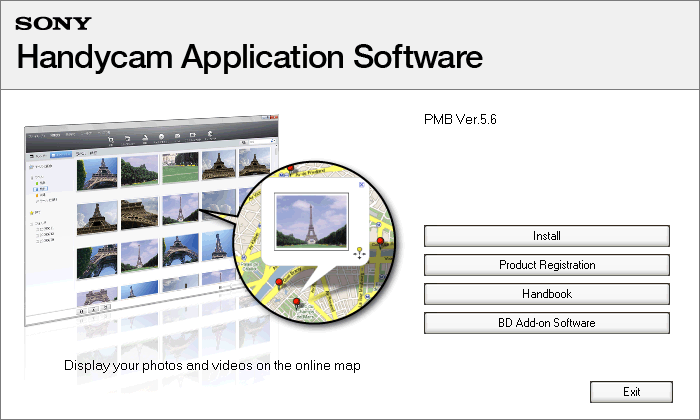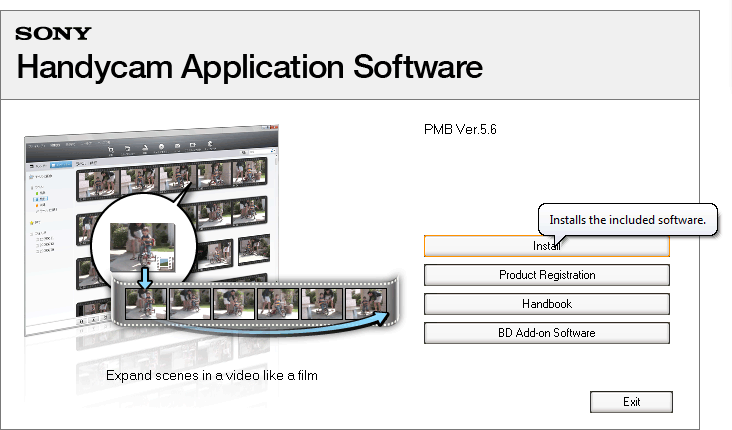 The CD-ROM has BD Add-on software and Handbook (color, the one download from eSupport is BW)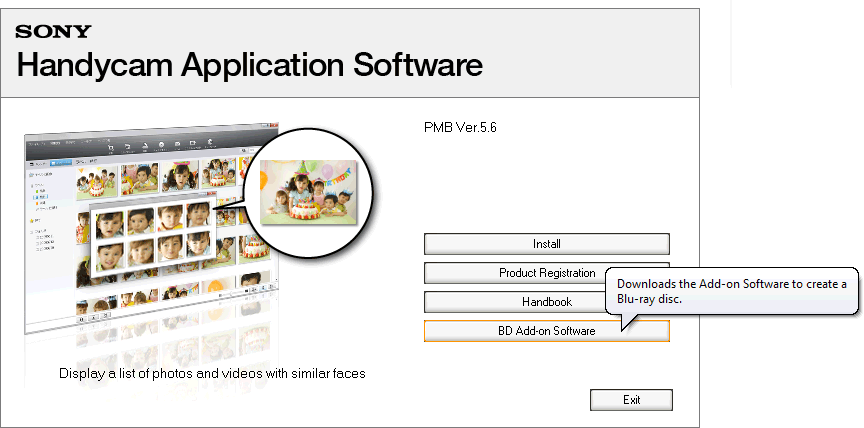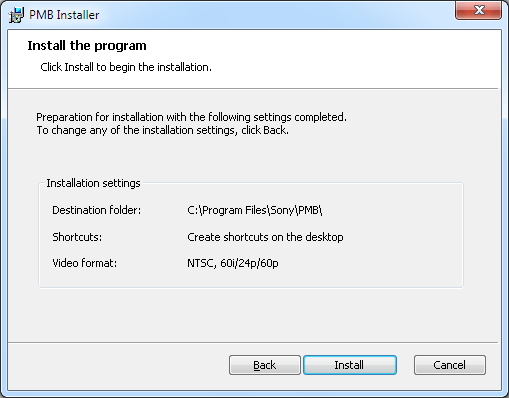 "your camera must be connected" is not kidding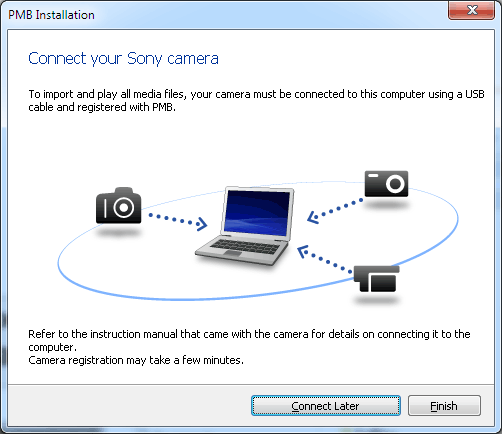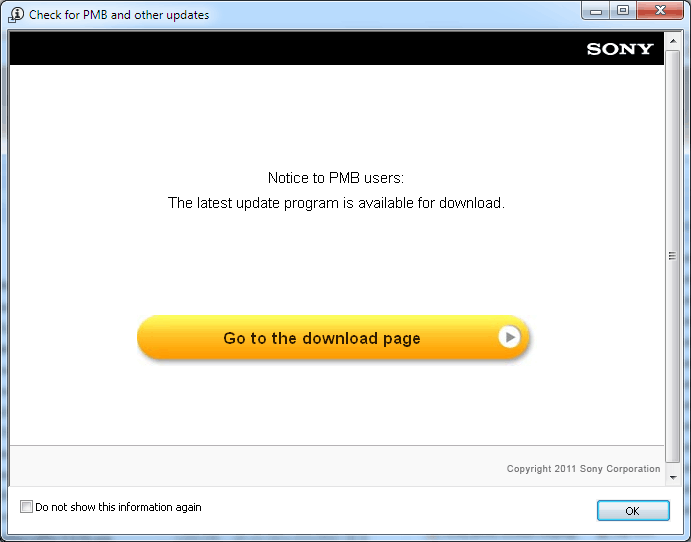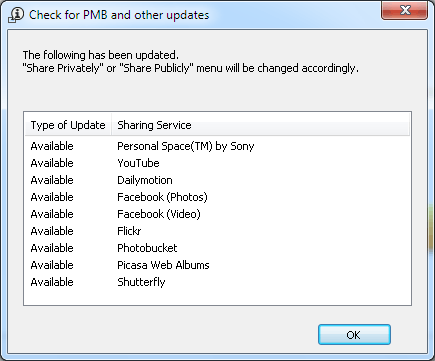 Movie Tracer need to be download separately also?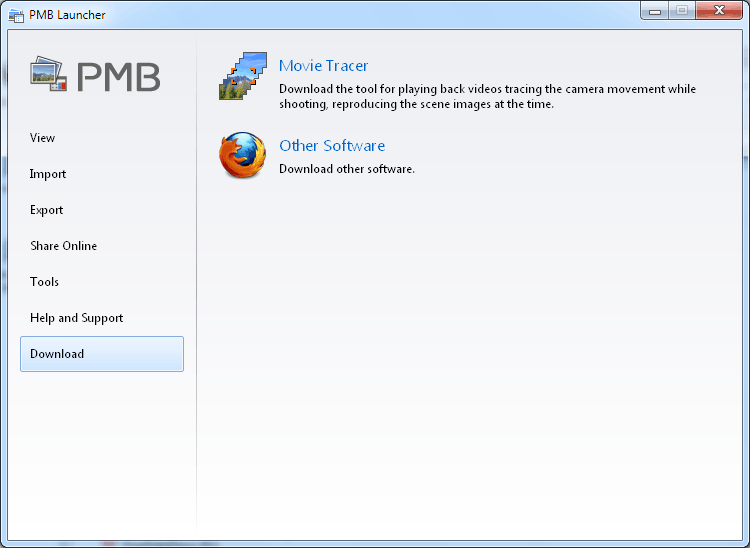 then use updater PMB56_Updater1105a.exe (2011/09/26) to download 5.8.01, cannot download offline installer directly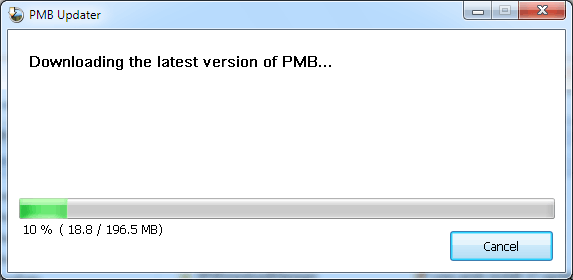 patch is in Japanese

features not active until camera plug in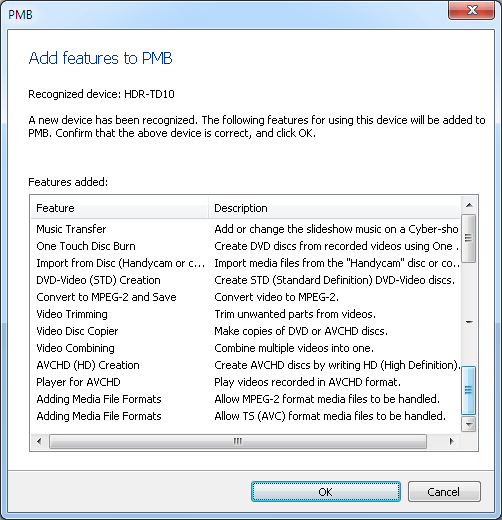 Import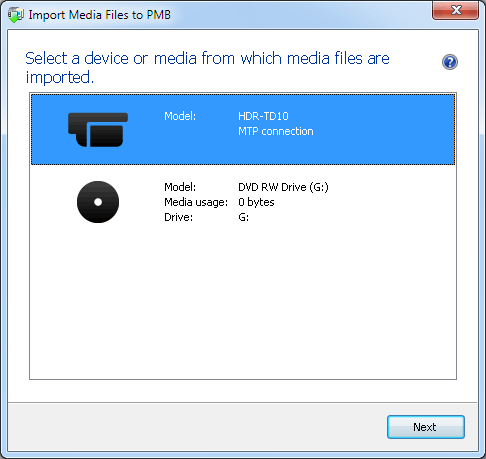 Default auto mode put camera in MTP, need to change to mass storage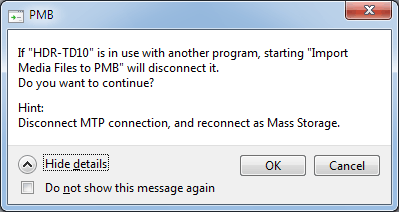 it is (much?) slower than copy from filesystem. ~500MB 19 min USB2? (supports USB 3.0?)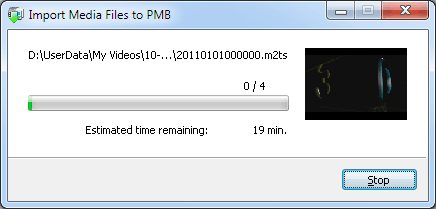 Upload
whether choose no conversion to VGA or not, still only 720p, no 1080 after convert to side by side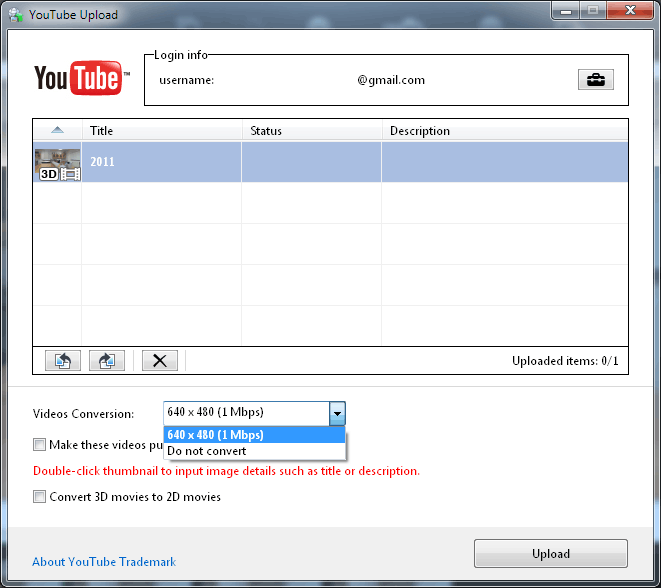 The Title field allow less characters than youtube's web interface, if you have long title, you have login and add the rest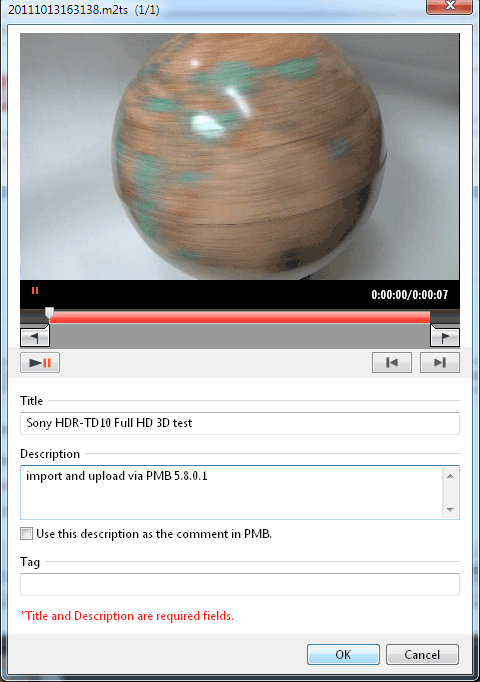 Sony Creative Vegas Pro
Need Vegas Pro 10.0d 10.0e (lose burn Blu-Ray from timeline ability?) for 1080? (11 ships 17th Oct 2011)
some discrepancy what's the best way to setup
Sony Customer Support said setup project 3D settings as side-by-side (half) [side-by-side full, render as1920x1080-30p, upload to youtube doesn't work, it is letterboxed and squashed vertically]
https://www.custcenter.com/app/answers/detail/a_id/5048/~/sony-hdr-td10-workflow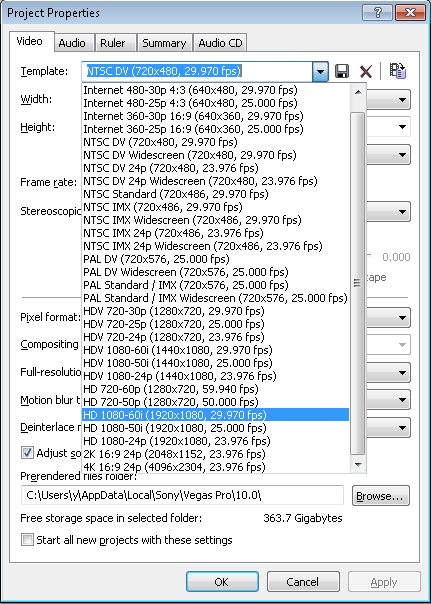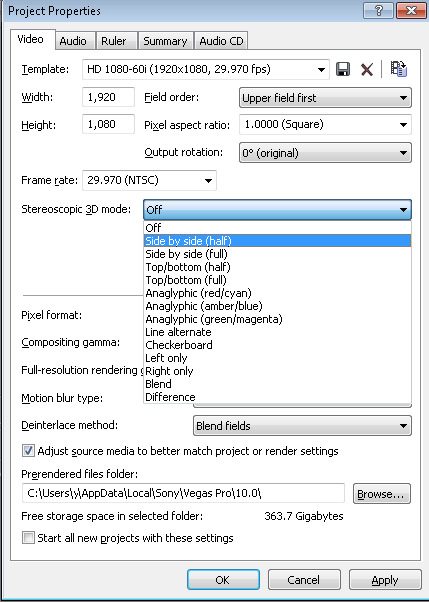 other suggests anaglyph red / cyan
http://www.avsforum.com/avs-vb/archive/index.php/t-1347180.html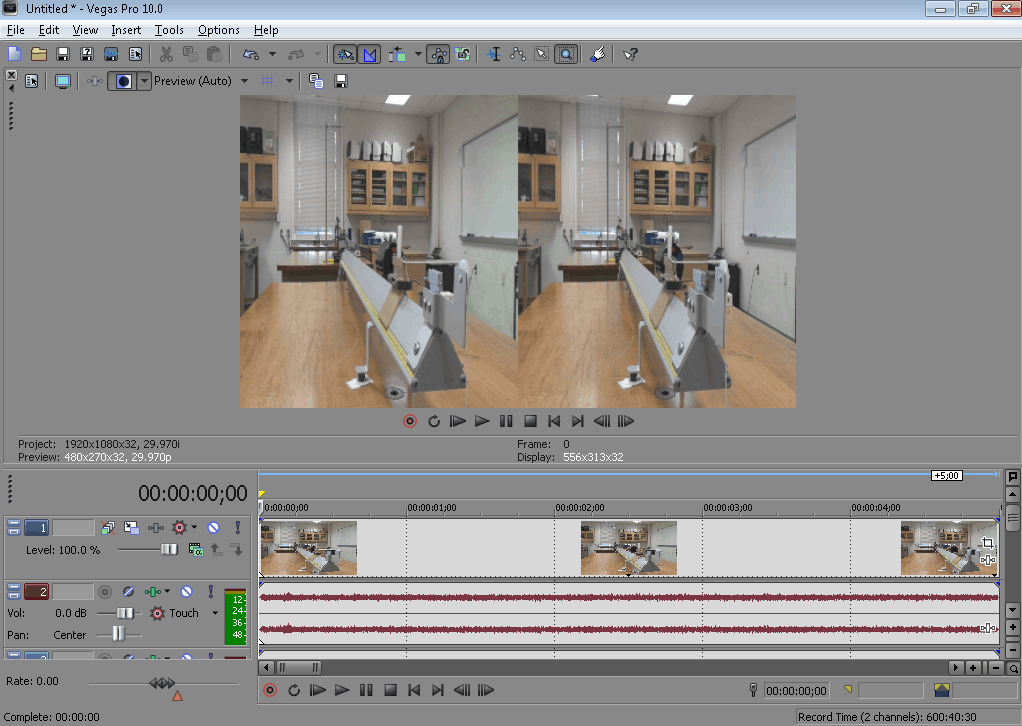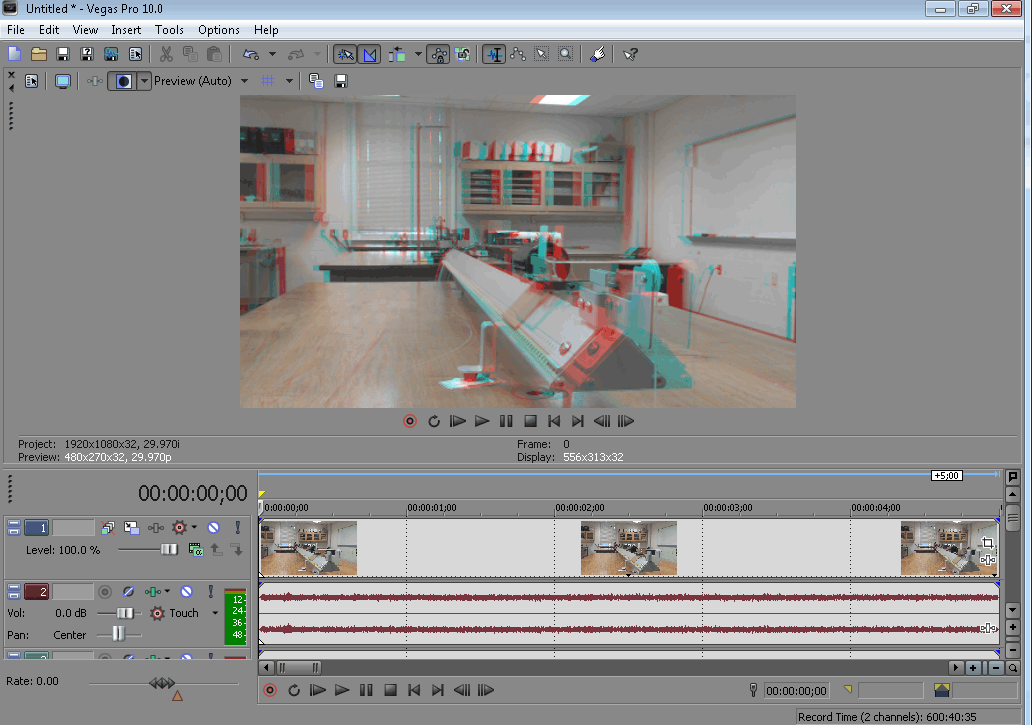 media property stereoscopic 3D mode automatically set to pair with next, AVC x12 followed by a MVC x12 (what is that? should it be something like x32 if bit depth, or x30 if that's framerate (or x15) from 60i if half?) no 24p in internet templates? only 30p or 25p?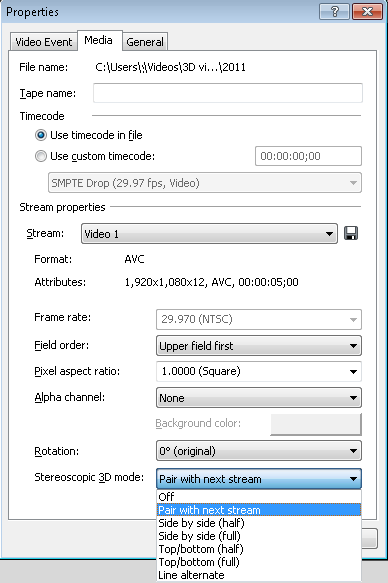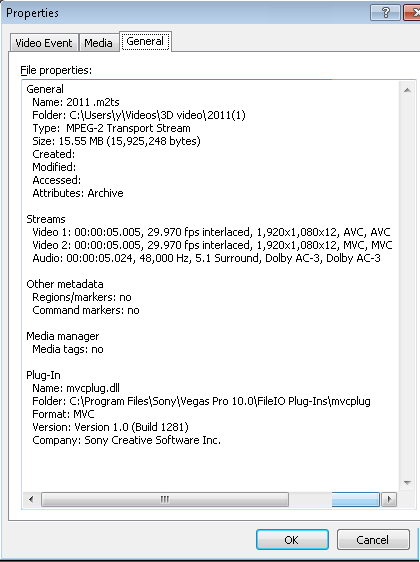 what template to use to render for youtube? wouldn't it lose 1/2 information if do side by side since it squeezed both 1920x1080 into one frame?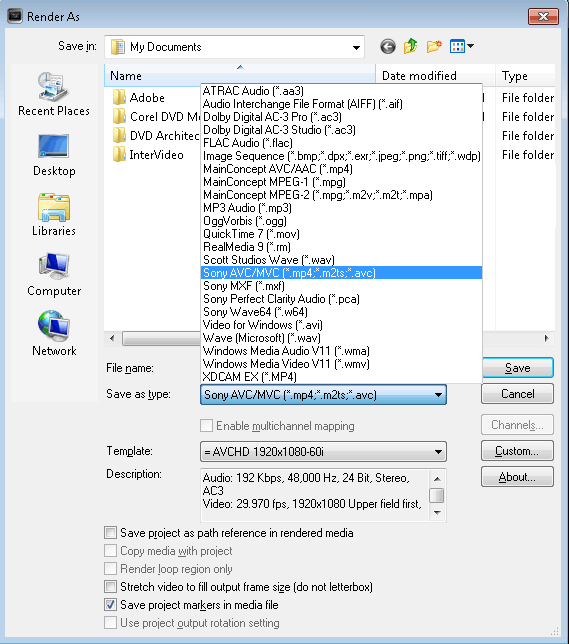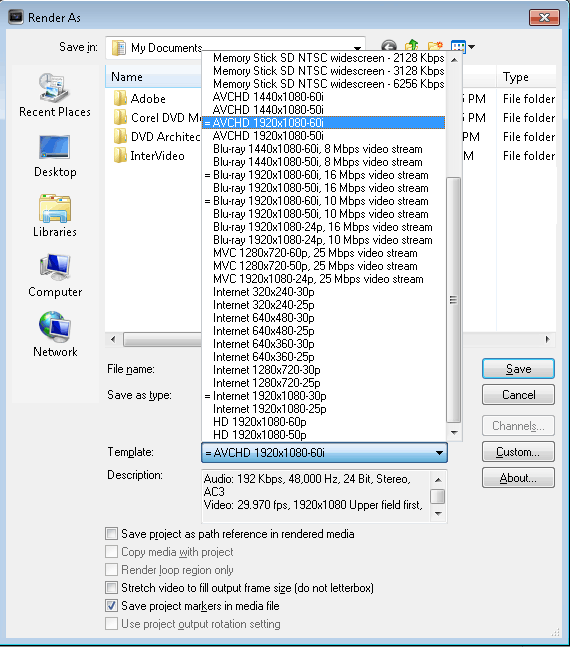 Test clips
Reviews
Related
Others