Pinnacle VideoSpin 2.0
Free video editor <http://www.videospin.com/> Feb 2009?
Album
The Ablum (aka asset bin) UI is problematic. It got a front end to the filesystem folder with huge icons that looks like from the 80s GEM Desktop with 4 items per page.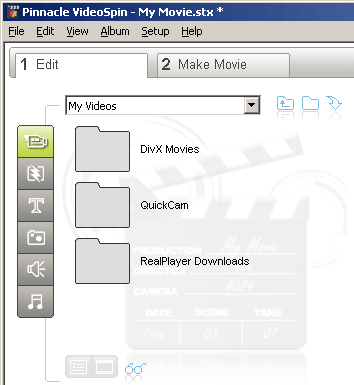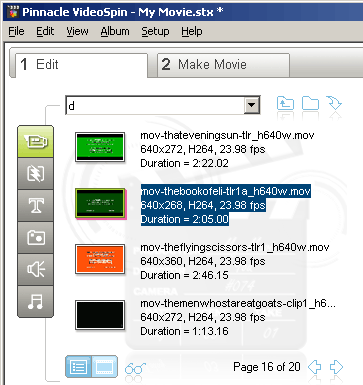 Import
I don't think you can capture tape based materials. I saw a review said you can import/export FLV, I couldn't figure it out. The review can be wrong.
It may be less a problem for users the freebie target, the newer cheap camcorders are almost all now flash/hard drive based.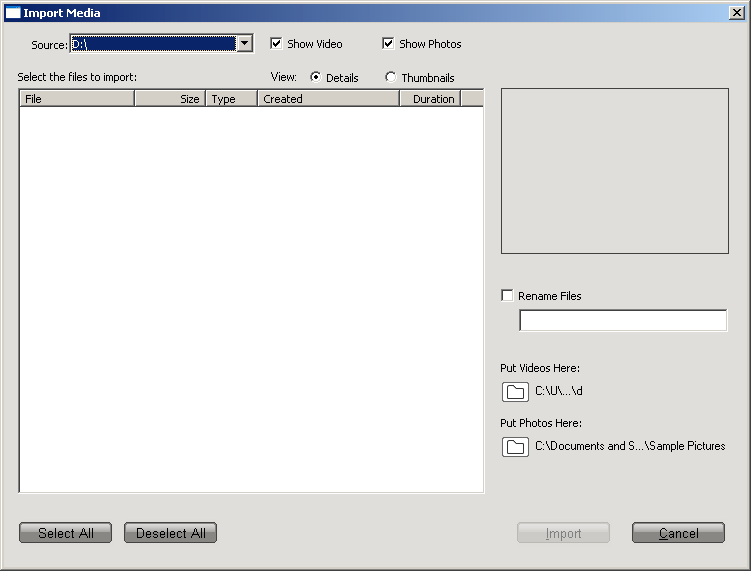 Codec
AVI (DV, MJPEG etc.), MOV, Real, Windows Media, MPEG-1, MPEG-2, MPEG-3, MPEG-4, DivX, 3GP, AMR codec. Most are 15 days trial only.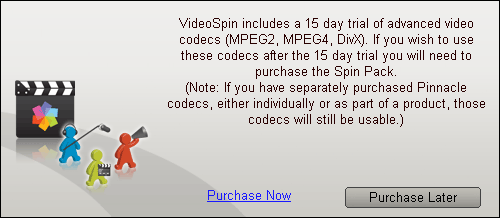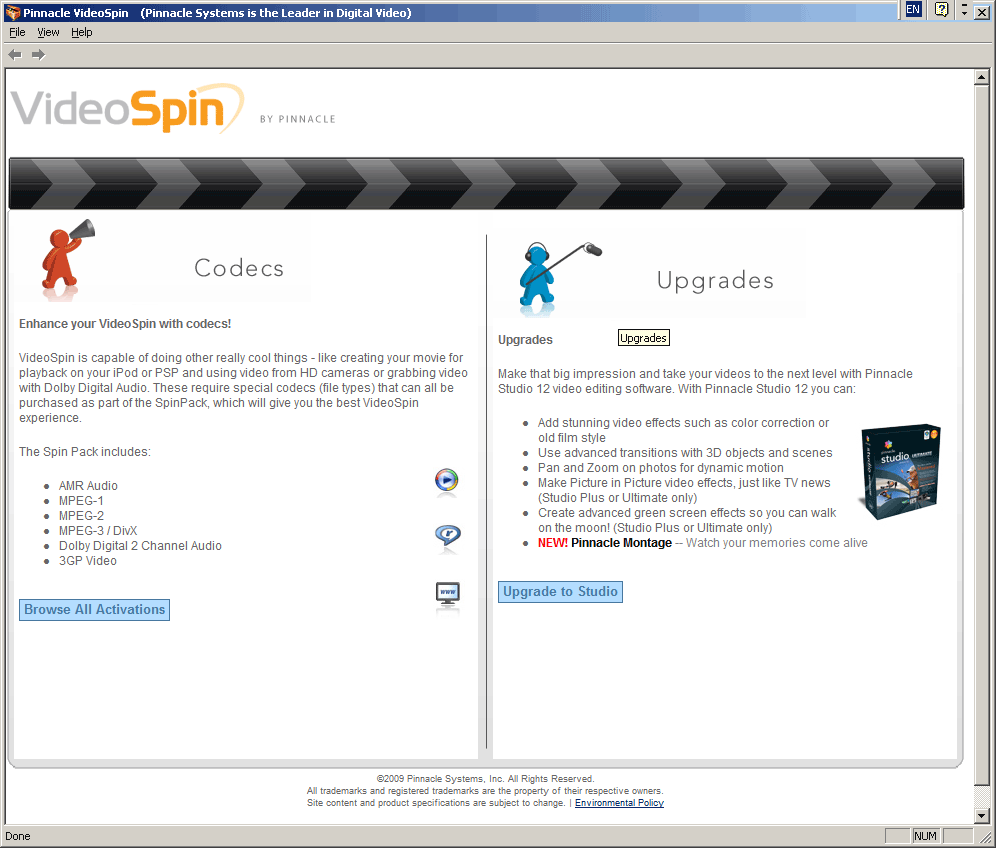 Output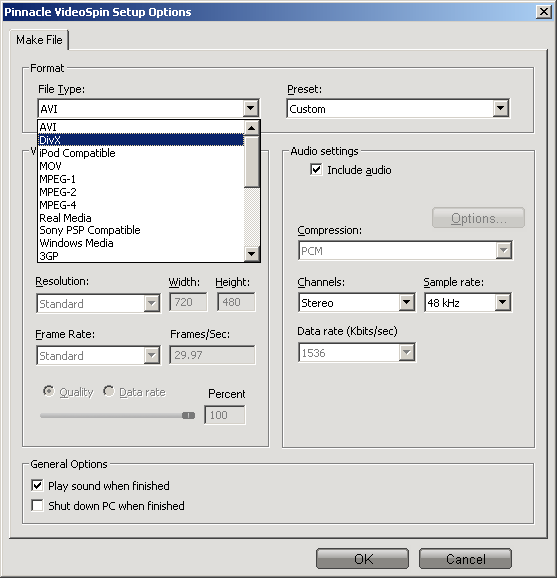 There is no DVD burning, which is less popular by the day for Yahoo, and Youtube (I can't get it to work though, keep failing - "Failed to publish your project to the web. This may be an internal issue with the video hosting service providers." even succeeded at login screen and finished rendering. I think I know why, my google login and ID are different. It ask for my login, even it authenticate, but can't upload. Live Movie Maker on the other hand ask for ID).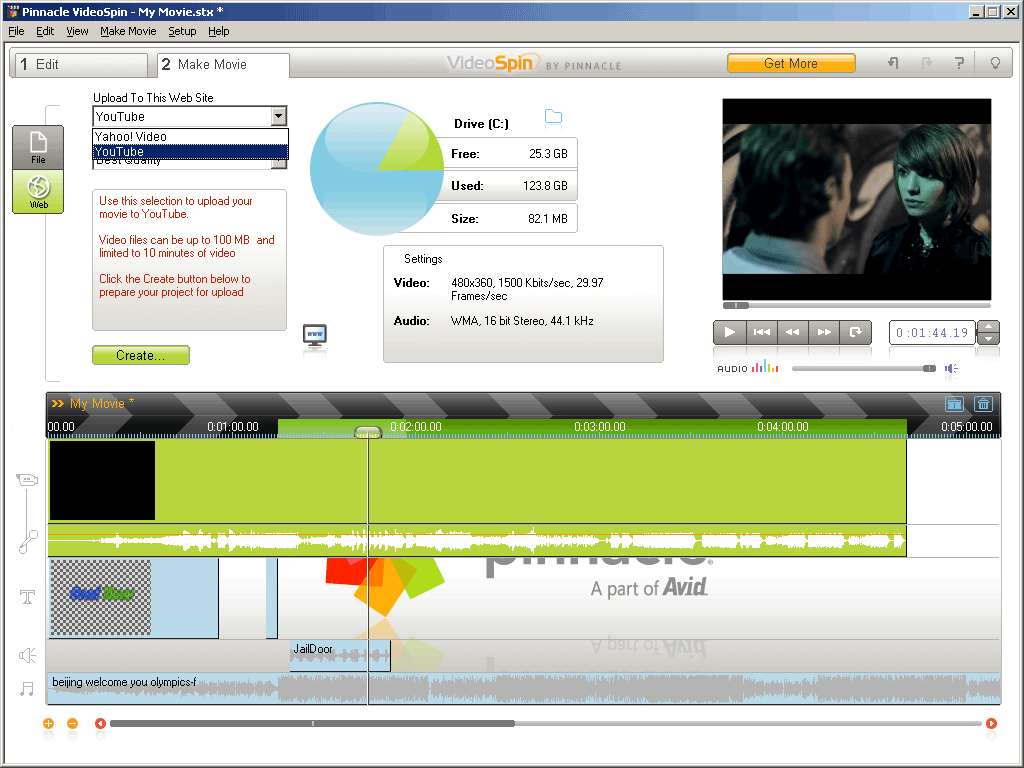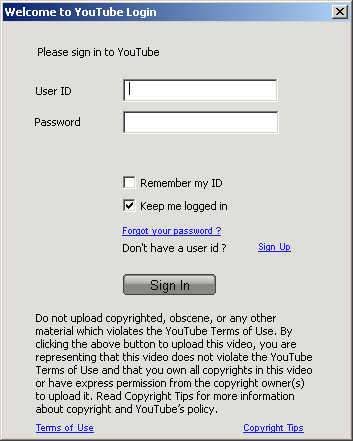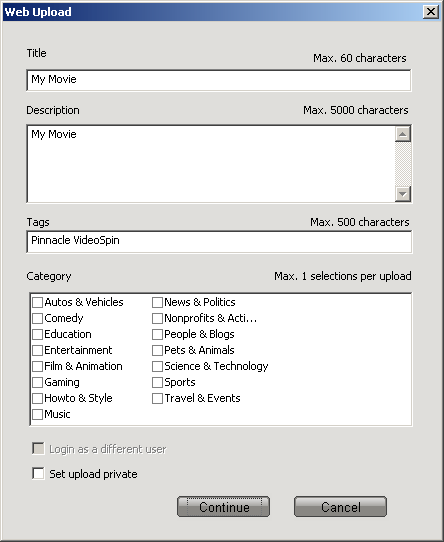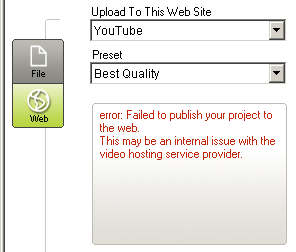 Audio
Although you can rubber band audio, there is no audio meter, the one that looks like EQ is just an icon.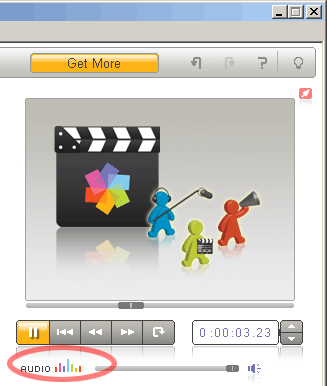 Editing
There is only one video track, so there is no PiP. More problematic is there is no video or audio effects, no keying/matting. However, you get 5 pages of video transition - why? All you really should need are 3 (2 or 1 really) - straight cut (no effect), cross fade (indicates time change), wipe (if you watched too many 24 and are so inclined to absolutely have to have PiP/split screen), the rest are for ???.