Last Updated: February 28, 2012 1:35 PM
First published: Feb 4, 2012
Asus Zenbook Ultrabook UX31 RSL8
Cons
shallow travel 286? Chiclit keyboard not backlit (or no ThinkLight)
no AR screen
micro HDMI. (comes with mini-VGA adapter, go into same porch as USB to Ethernet adapter)
some version(s) (UX31E-DH52B) has supposedly much faster SandForce SF-2281 controller ADATA XM11 SATA III SSD instead of SanDisk SSD U100 128GB (UX31E-DH53 configuration has 256GB SSD, and UX31E-DH72 configuration has 1.8GHz i7-2677M)
Rose Gold or Hot Pink not available in US?
Pros
comes with sleeve
tiny AC adapter
USB to Ethernet adapter with porch
USB 3.0
SD card reader
Spec
DDR3 1333MHz RAM
13.3 (16:9) 450 nits HD+ 1600X900 screen
3mm at the front; 9mm at the rear
Always resume in 2 seconds
USB charger+
50W (7+hrs) battery
MEMS MIC (Digital MIC)
Bang & Olufsen ICEpower SonicMaster
(2.86 lbs?)
OOBE
cannot choose Windows language after setup?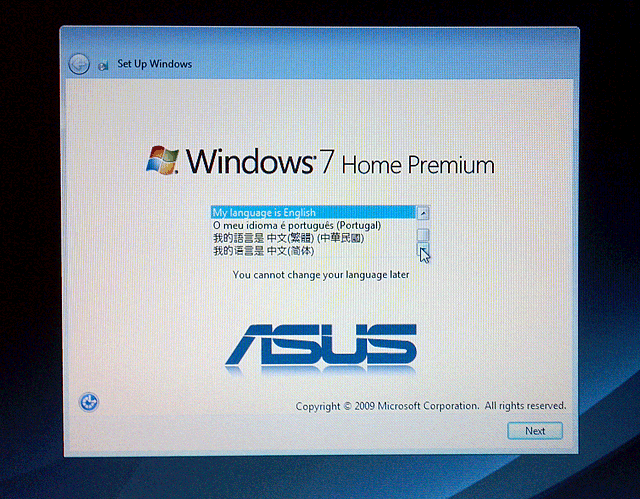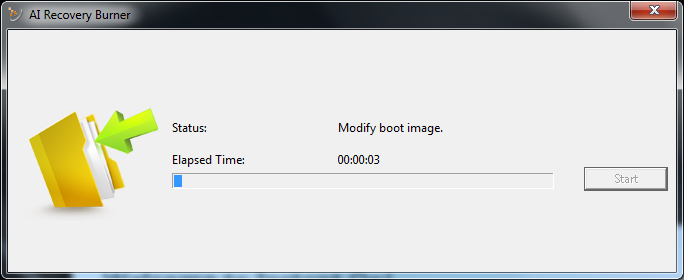 What about restore (build ISO discs said configuration boot though)?
AI Recovery Utility 1.0.19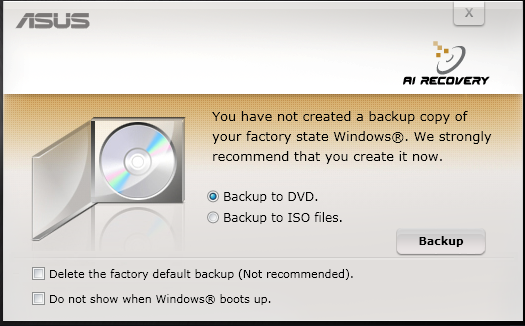 if explorer open in restore folder,after disc 1 ISO, BSOD
ESC for BIOS (not del or F1)
device manager
Intel i5-2557M @1.70GHz
4GB RAM
Windows Home Premium 64-bit
SanDisk SSD U100 128GB
Realtek High Definition Audio
USB 2.0 UVC 0.3M Webcam
Atheros AR3012 Bluetooth 4.0 + HS
ELAN PS/2 Port Smart-Pad
Intel 6 Series/C200 Series Chipset
Intel QS67 Express Chipset
Fresco Logic USB3 Controller FL1009
Realtek USB 2.0 Card Reader

Elan SmartPad
Elantech Touchpad driver 10.5.5.0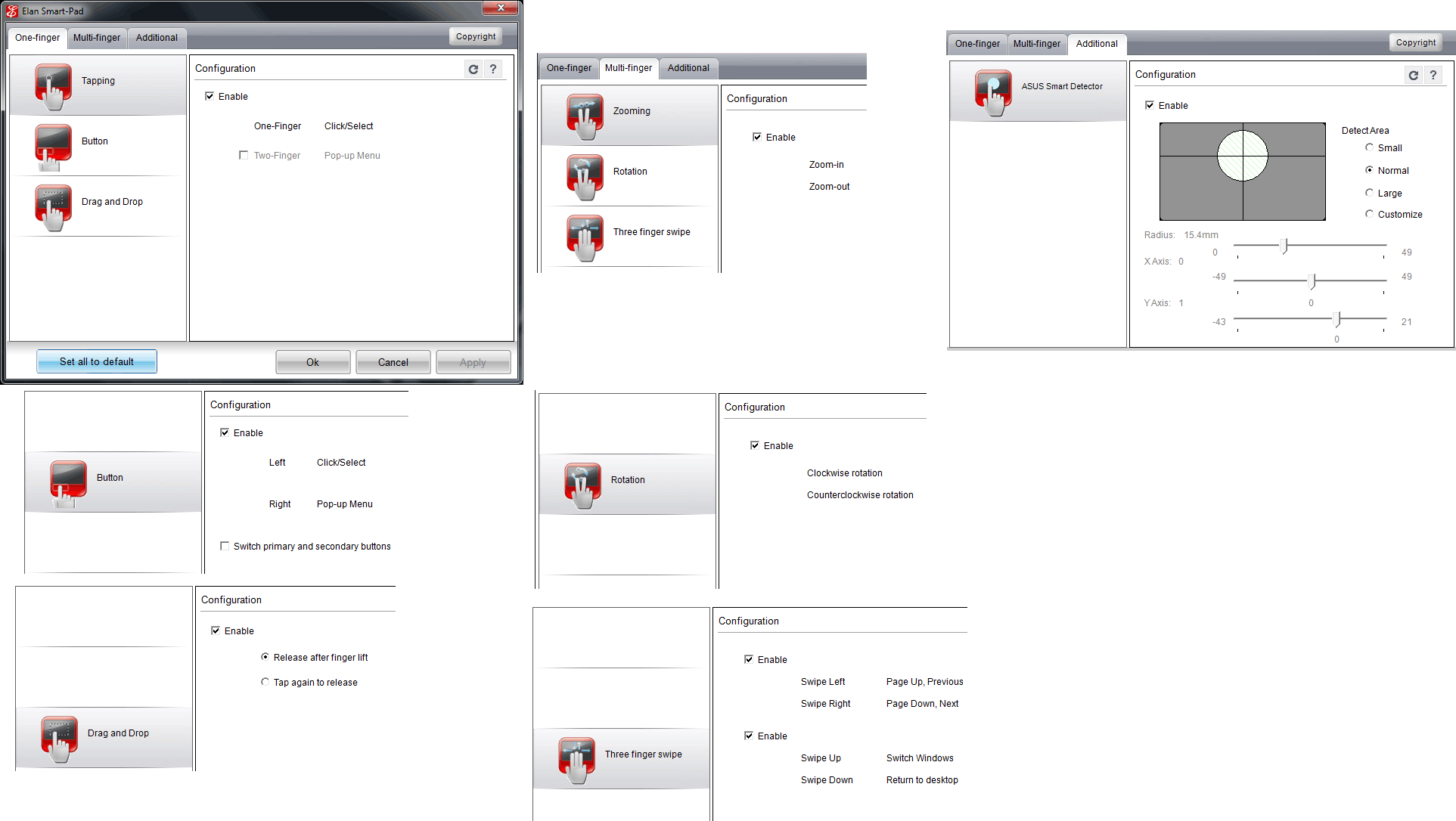 Intel HD Graphics 3000
Intel64 Family 6 Model 42 Stepping 7 Device ID: 0116 Device Revision: 09 Video BIOS: 2119.0
Intel Graphics Driver 8.15.10.2559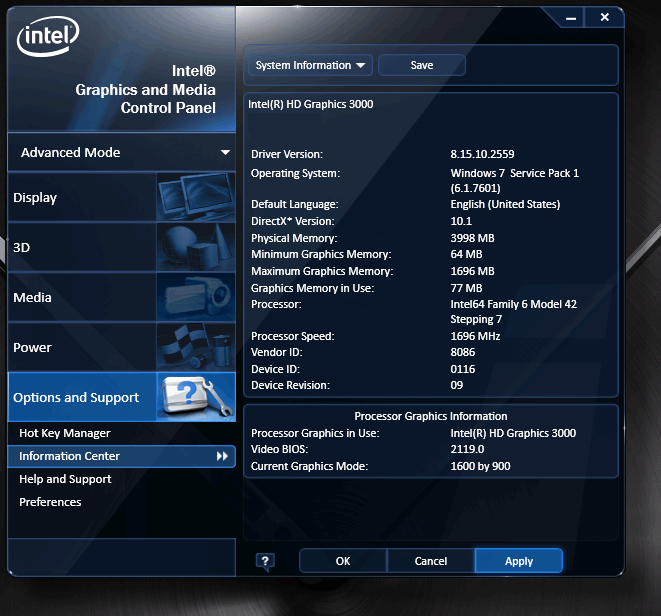 Asus utilities
Instant On
2.1.8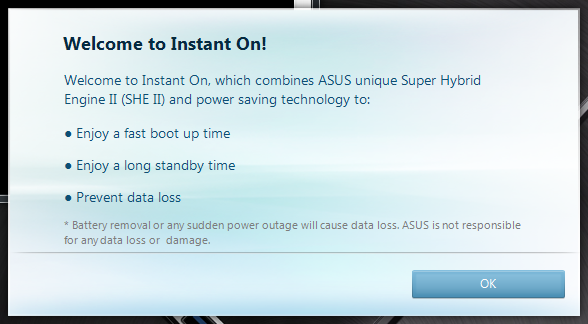 Power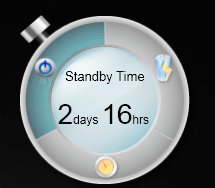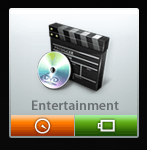 Live Update
ASUS Live Update 3.0.8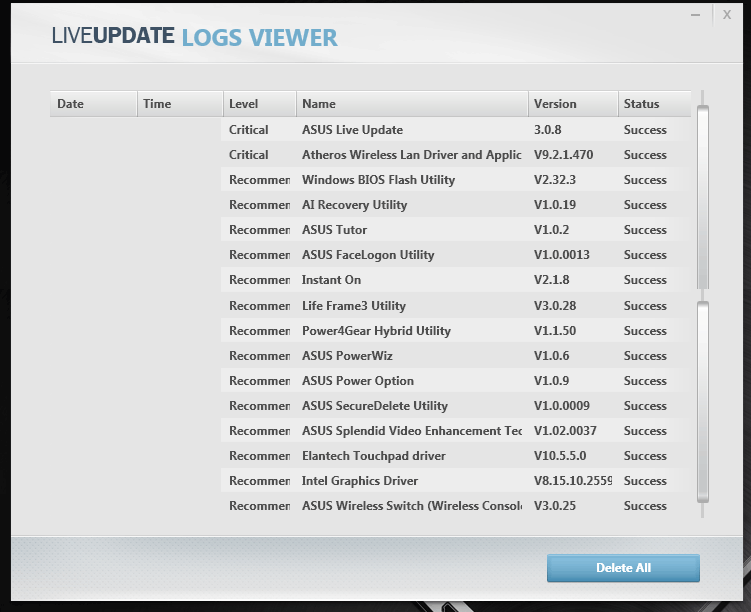 Registration
wether you choice ask later or not, it just keep bugging you on reboot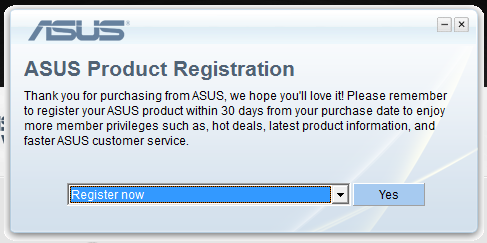 WebStorage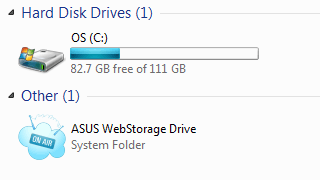 Others
Atheros Wireless Lan Driver and Application 9.2.1.470
Windows BIOS Flash Utilities 2.32.3
ASUS Tutor 1.0.2
ASUS FaceLogon Utility 1.0.00.13
Life Frame3 Utility 3.0.28
Power4Gear Hybrid Utility 1.1.50
ASUS Power Wiz 1.0.6
ASUS Power Option 1.0.9
ASUS SecureDelete Utility 1.0.0009
ASUS Splendid Video Enhancement 1.02.0037
ASUS Wireless Switch (Wireless Console) 3.0.25
Programs
Running
processes and services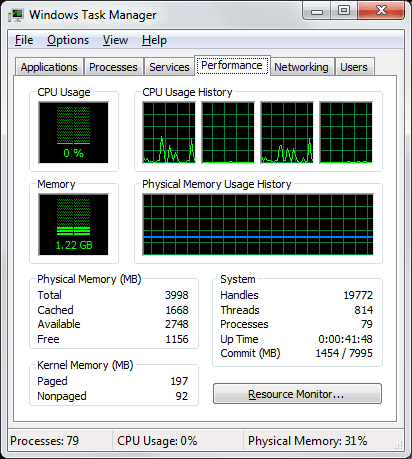 Installed: 46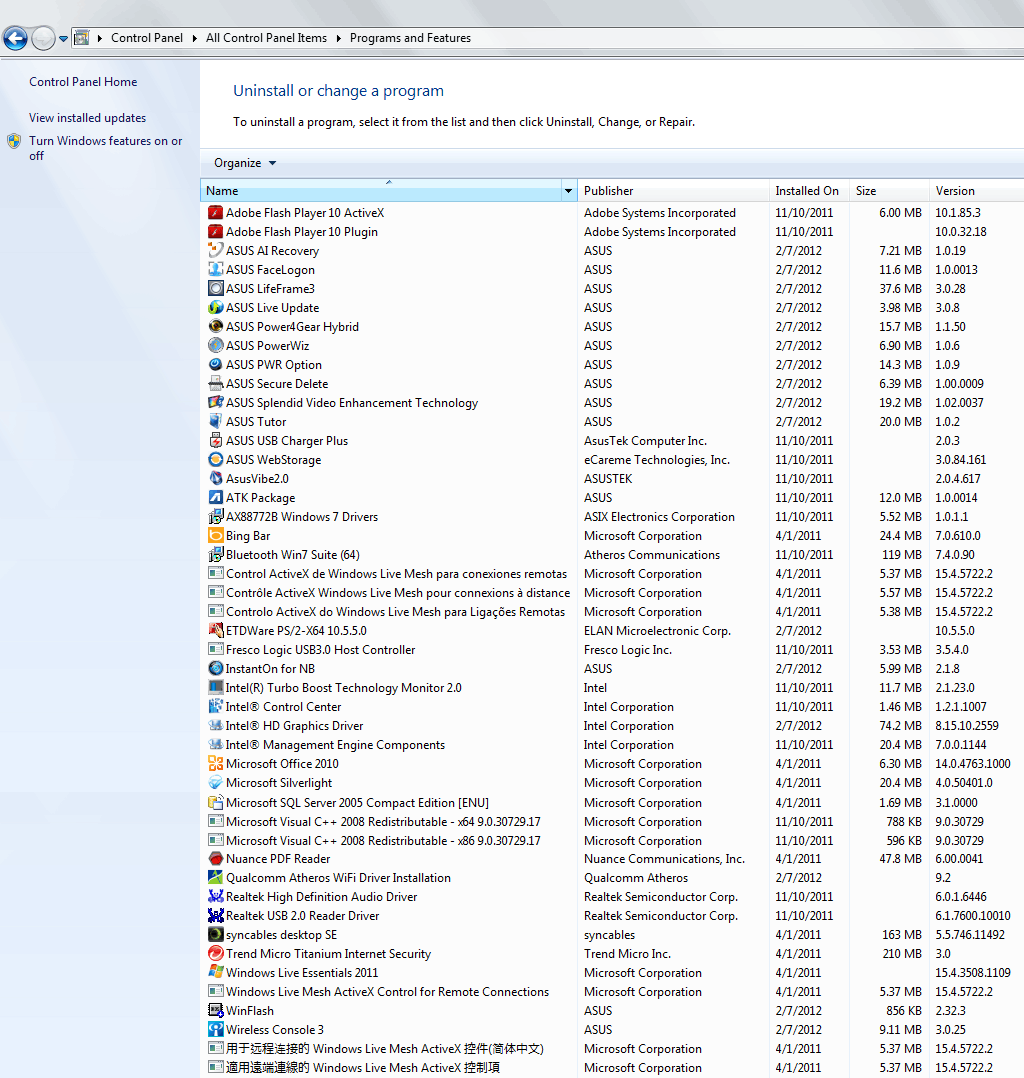 WEI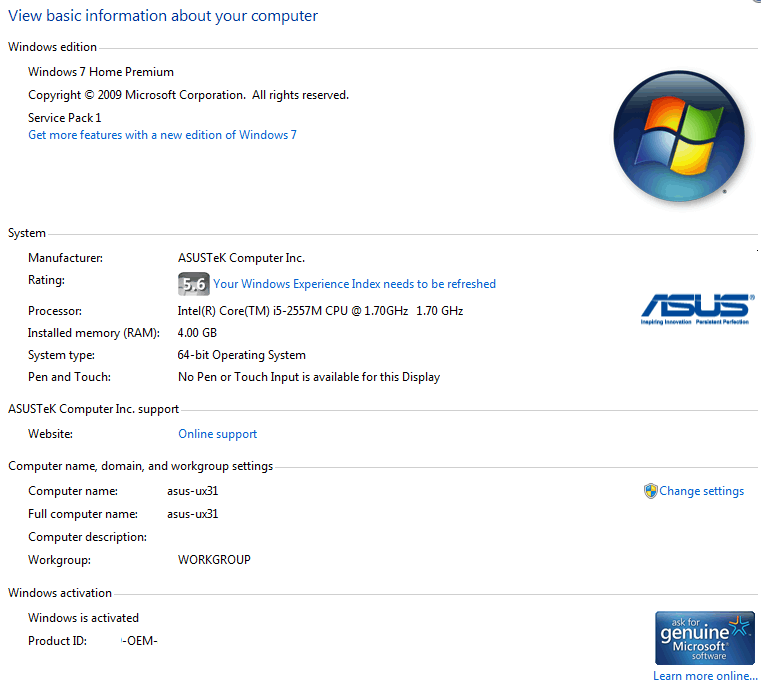 Processor: 6.8
Memory (RAM): 5.9
Graphics: 5.6
Gaming graphics: 6.3
Primary hard drive: 5.9

References
reviews