Microsoft Office 2010 collaboration features
WebApps
This is probably the most interesting one. You get a lite version of Excel, Powerpoint (Word and OneNote are not enabled yet at this time) that you do limited editing inside the browser within live.com skydrive (free 25GB space). You can create new files or more like using "save to web" in the real applicatoins.
You can even login from more than one computers and the edit would show up in the other sessions.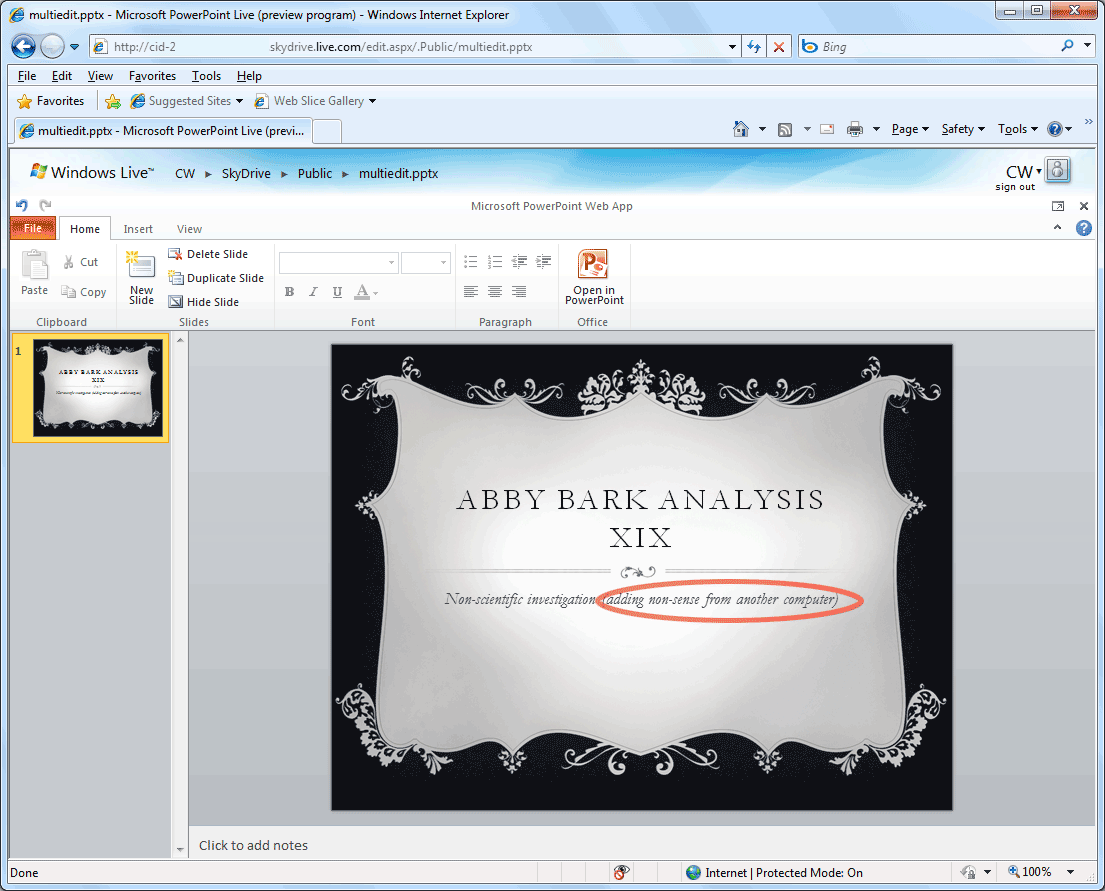 You cannot enable multiple users edit yet (you can share it to other users or make it public), supposedly once that enabled, you can do co-authoring in Word.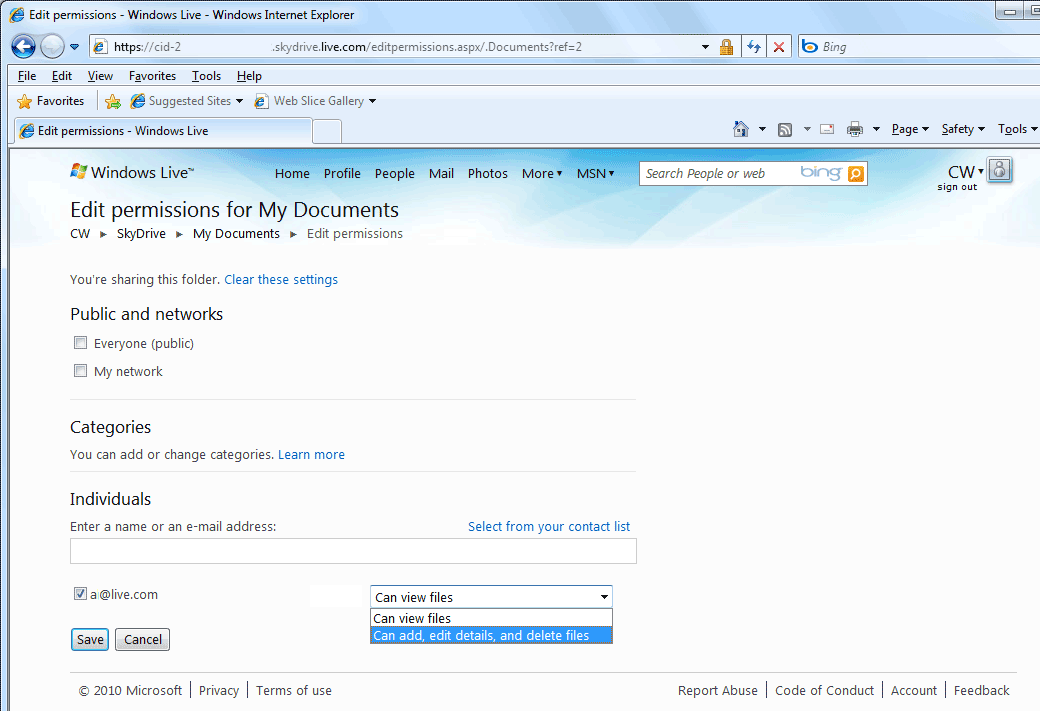 Co-authoring
For those who also use Google Apps or other online service, yes, it is finally coming to Word, see http://blogs.msdn.com/microsoft_office_word/archive/2009/09/09/co-authoring-in-word-2010.aspx about " 21st Century Documents". I like the quote "For 27 years, only one person could use Word at a time, ..."
some mentioned it would work with live.com also, not just sharepoint 2010, will see ...
Powerpoint broadcast
Finally you don't have to fire up Adobe Connect Pro and other webconferencing software just do do a PPT slide show.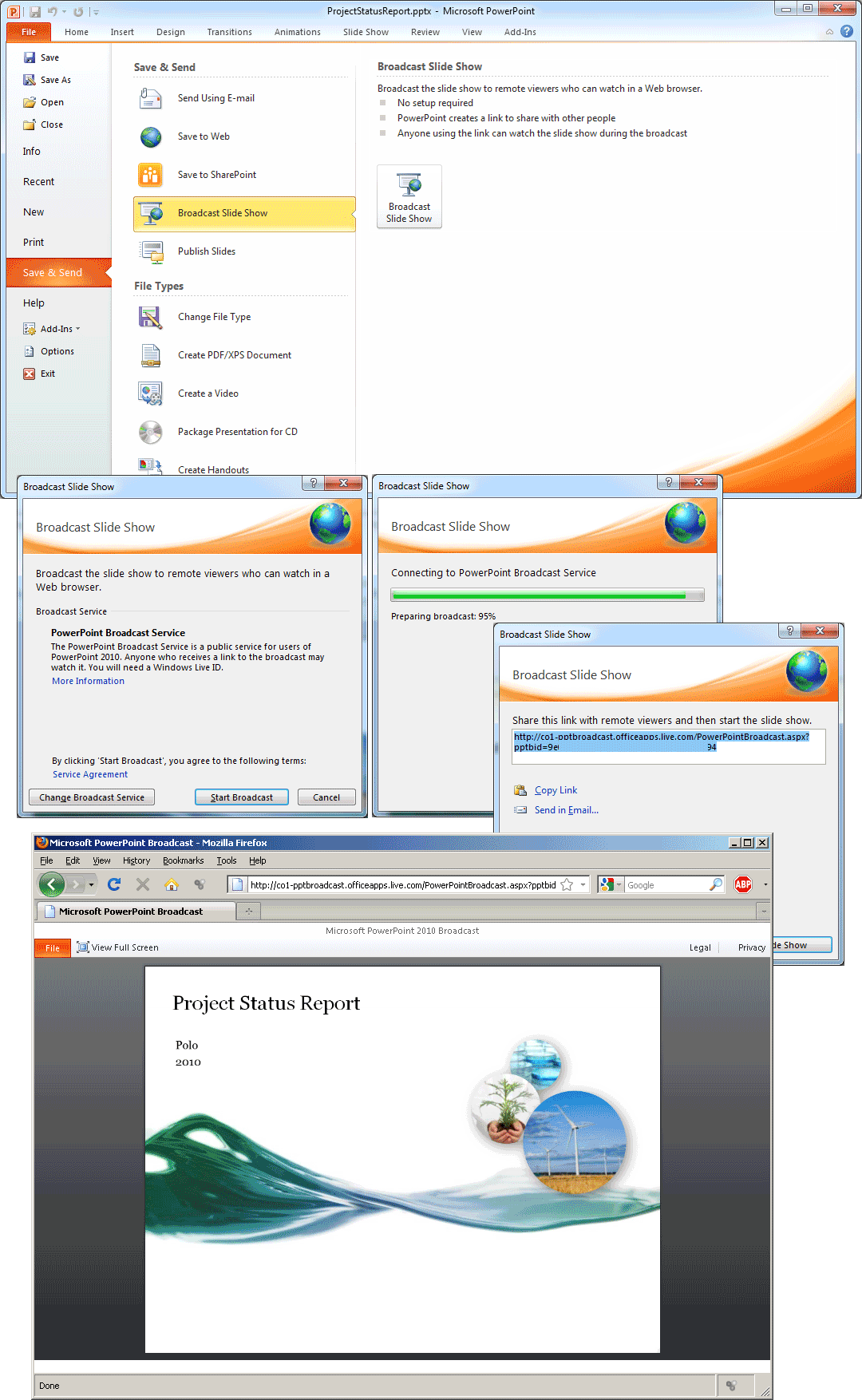 Sharepoint Workspace
Iignore the name, think of it more like a mini-Groove workspace personal server 2010 (w/o Groove network), the file extension is still .grv .gfs etc. MS just add the Sharepoint name in it for marketing/branding.
When you share a groove workspace or folder with documents in it, and go to another computer, open up the .grv account, it will download and sync the documents automatically. Just the password, didn't ask what the server name, share name all those hassles. Edit the document, back to another computer, all the changes are automatically sync. I guess you can think of it as Dropbox for Office. It is pretty cool.

You can't do co-authoring in it. But it is smart enough that if two persons edit the same document, it will sync them into two different copies so changes aren't lose, it is still painful to merge them back together..
Docs.com
I guess we can think of it as live.com for facebook http://docs.com/ Word Webapp is live even before live.com
Sharepoint 2010
TBD
Communicator/Social connector etc.
TBD, supposedly can see other coworkers status within co-authoring.
Mobile
TBD
Office Live
It is in Office 2007 already, hard to tell what's going to happen. You only get 5GB to share workspace vs Live.com Skydrive 25GB.
Home group sharing in Windows 7
TBD