Office 2007 "Always use ClearType" option missing
Under T61 (Windows XP)
Office 2007 SP1 | options | popular | top options, has a check box for "Always use ClearType" which you can turn off.
see support.microsoft.com/kb/926705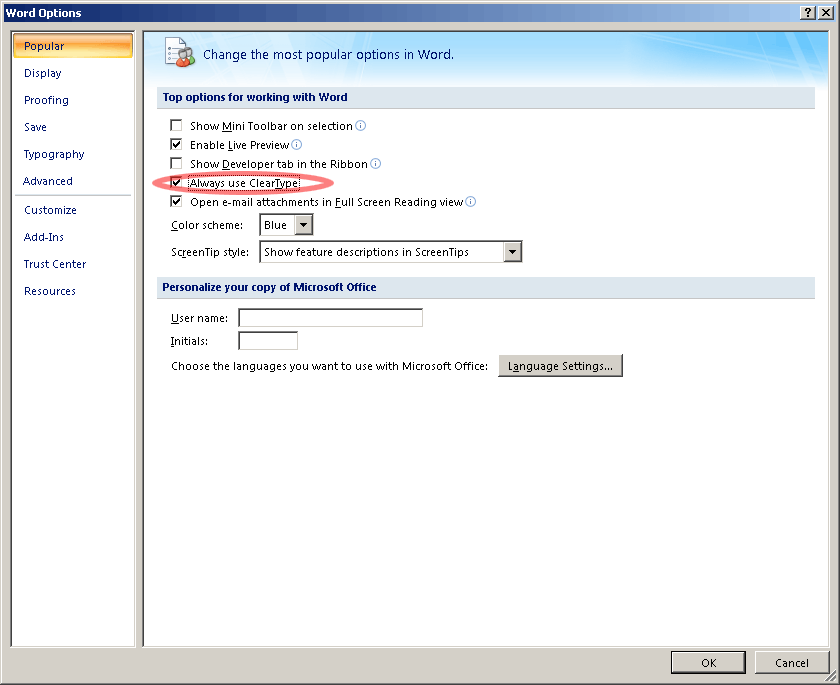 It added an entry in
[HKEY_CURRENT_USER\Software\Microsoft\Office\12.0\Common]
"RespectSystemFontSmooth"=dword:00000001
see discussion on geekswithblogs.net/glozano/archive/2006/11/14/97082.aspx
Under T400 (Windows Vista SP1)
For both Office 2007 SP1 and SP2, that option is missing for some reason. Setting the registry key directly does not work either. Reason unknown.