Last Updated: May 7, 2011 6:32 PM
First published: May 7, 2011
Lenovo ThinkPad T420s Wireless Display 2.0 (WiDi) Netgear Push2TV HD PTV2000
http://www.netgear.com/home/products/hometheater/media-players/PTV2000.aspx
back to T420s review
Setup
just plug it in (© 2009-2010 not 2011 for 2.1? i guess it need a new firmware splash screen soon)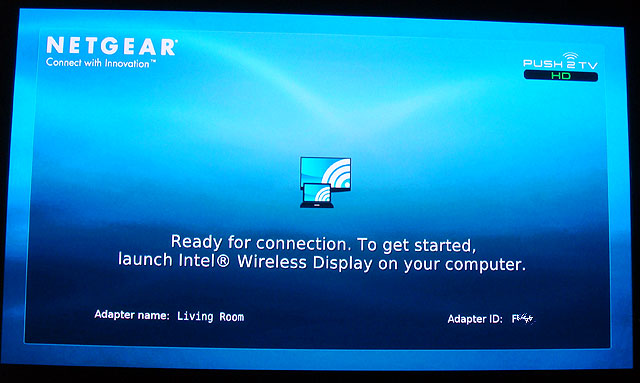 start Intel Wireless Display on laptop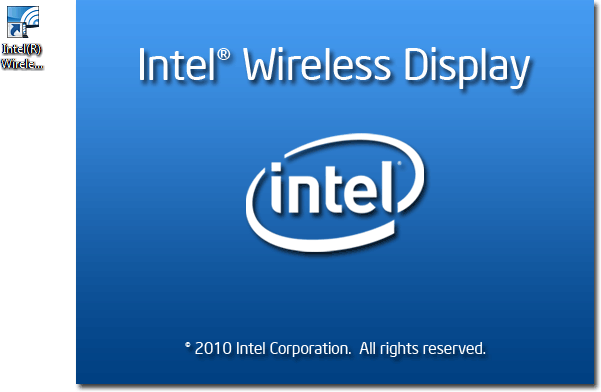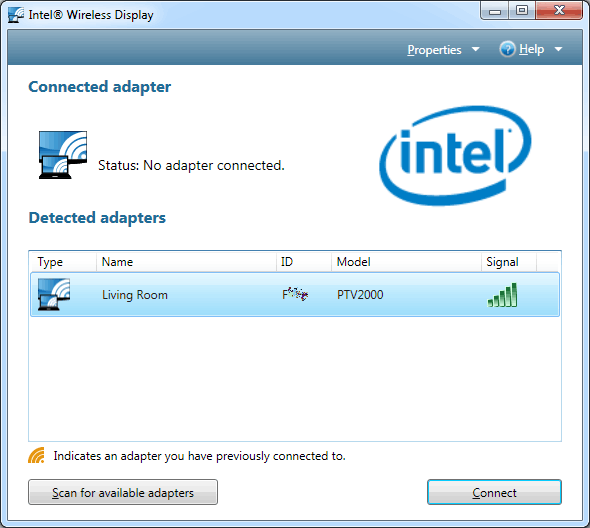 (it has a screen saying setting up connection etc. I wonder how can I get someone buy me a Canon EOS-1Ds Mark III or Nikon D3X. Disposable camera is really not for this job, the poor thing probably was doing 0.1 fps, and all the barrel distortion, not amount of Photoshopping CS-whatever can fix it...)
security shows up on display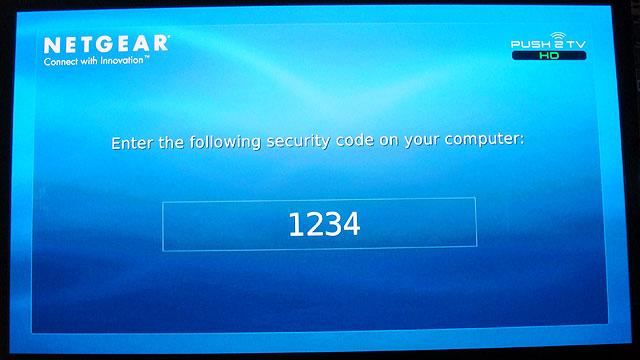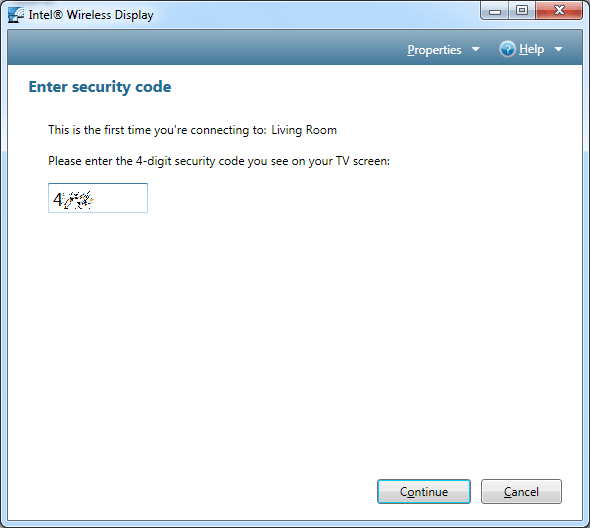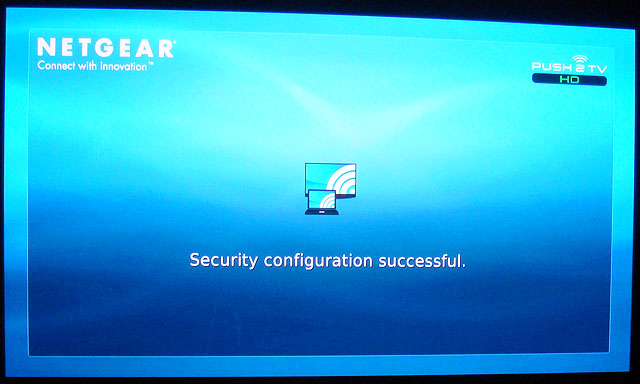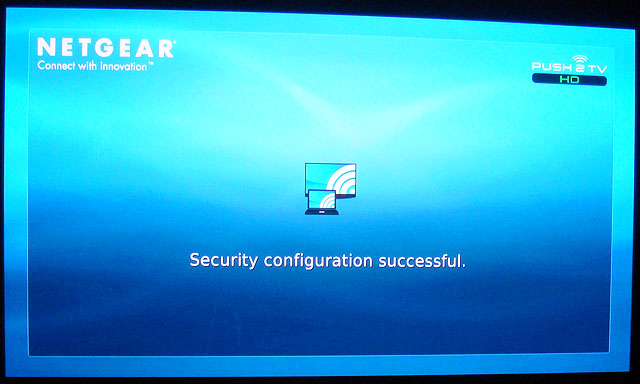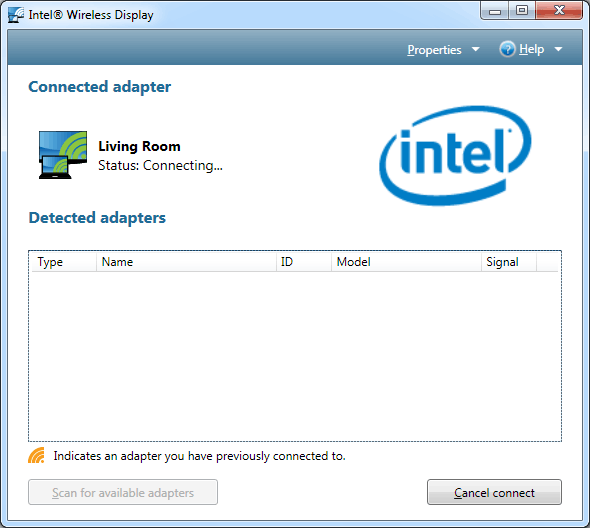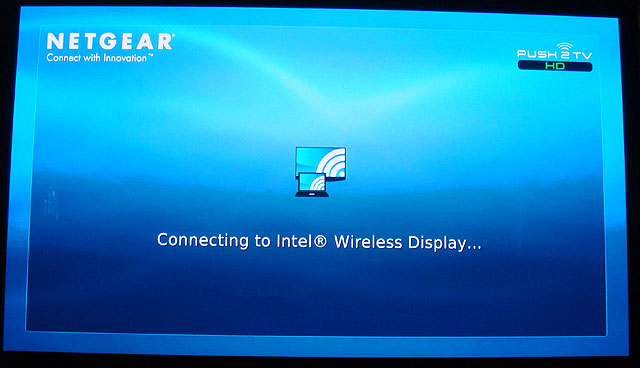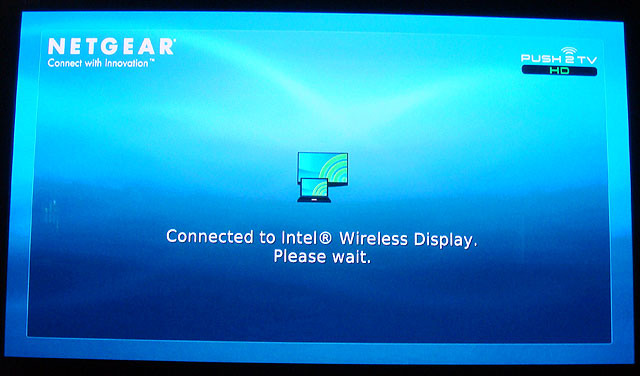 some times you may see an error instead - "The application has an issue" very funny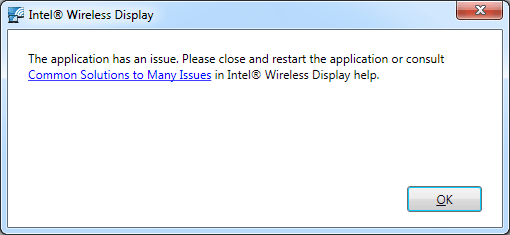 just do it again
you can then change the adapter (on the box, not just for the computer's identification)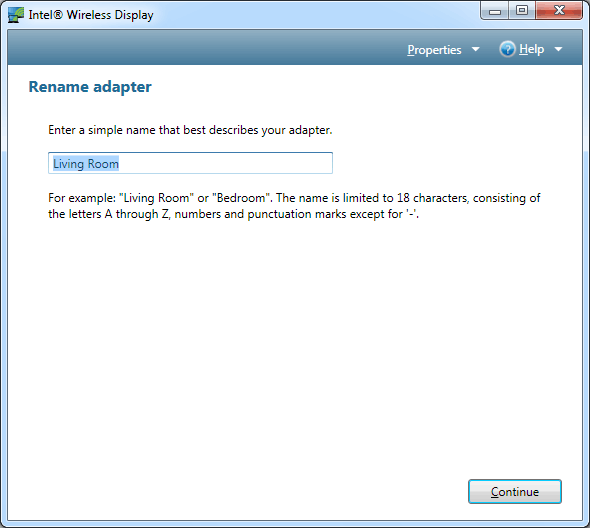 if you need to adjust something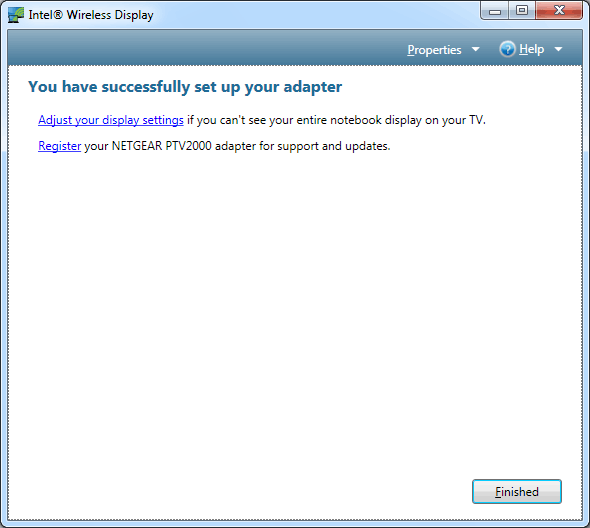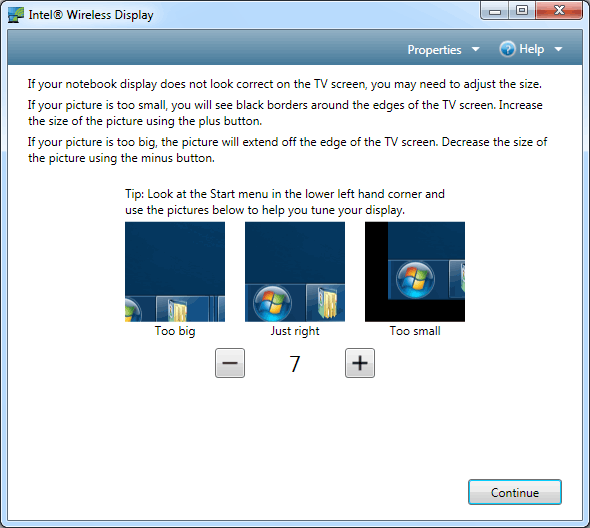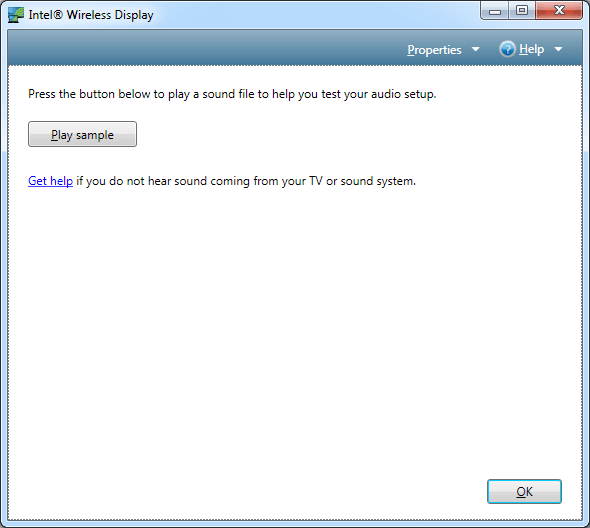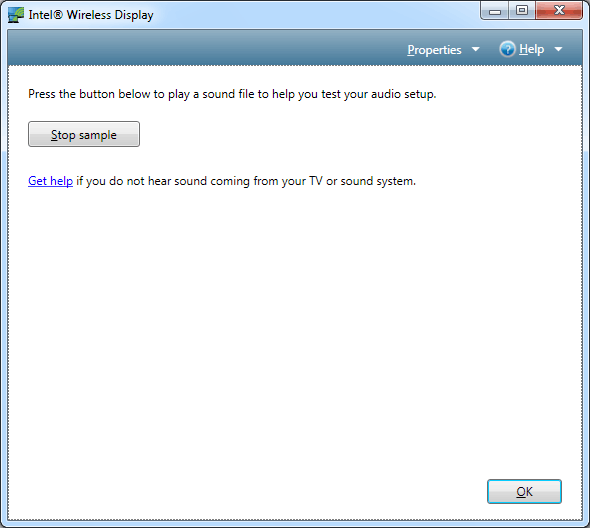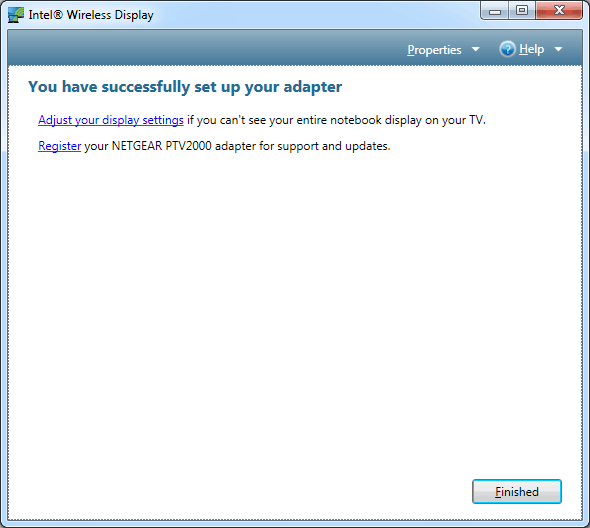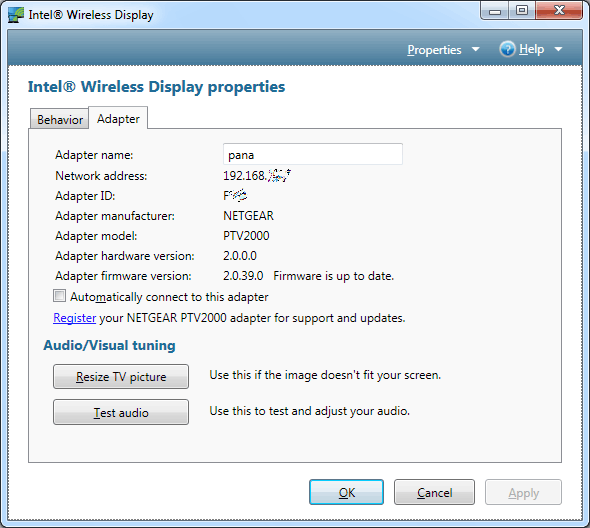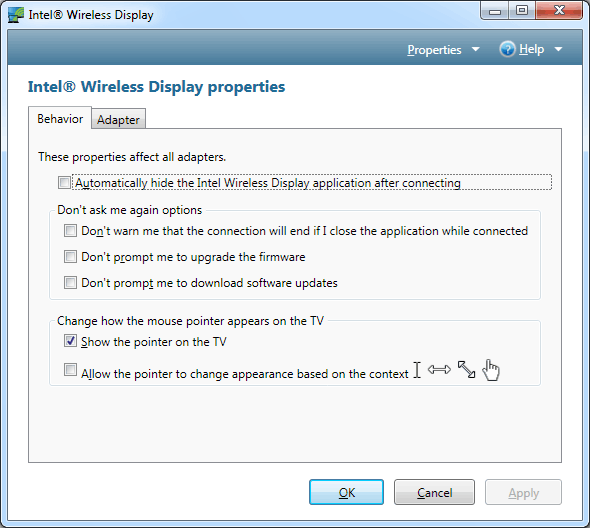 if you disconnect, you don't have to go through the security code again. Have not figured out how to forget a pairing other than reset the box (it wipes out firmware update. some way to http or ssh in would be much easier.), delete the profile in registry doesn't do it, it just remove the "previously connected" icon.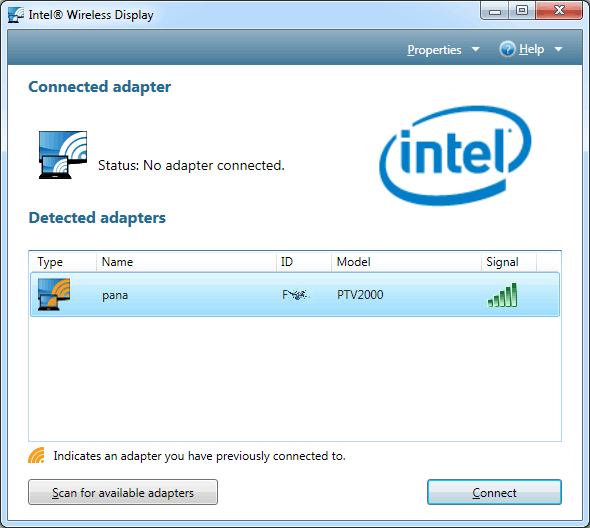 Resolution
default 720p, you can change to 1080p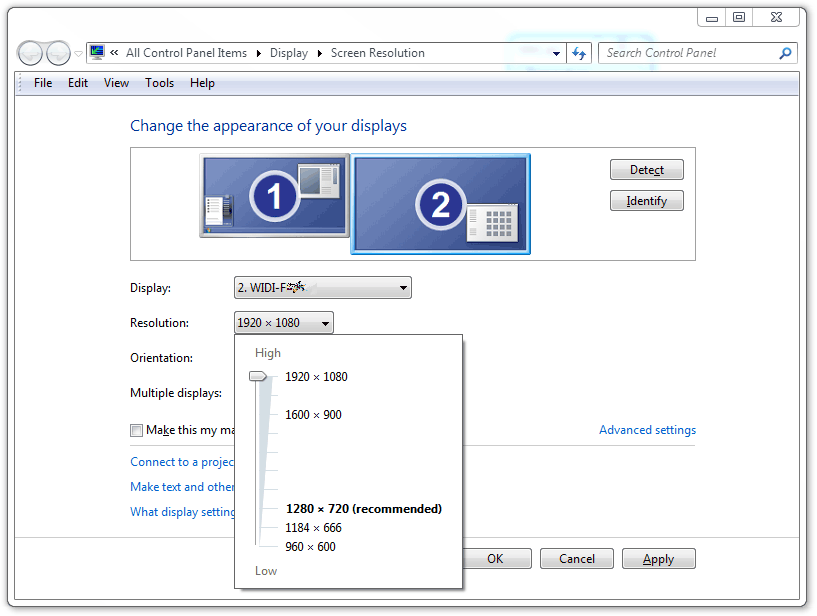 T420s may get confused. Even it is set to 1600x900 on LCD, while WiDi is extended at 1920x1080. when you scroll to edges, it will scroll to a virtual space bigger than its resolution.
Network
maximum 9.94% over 130 Mbps - 12.9Mbps playing 1920x800 Quicktime .mov