T400 1.3 megapixel camera
Sample images from Roxio Media Import 10
640x480 RGB (click here for 1280x960 version)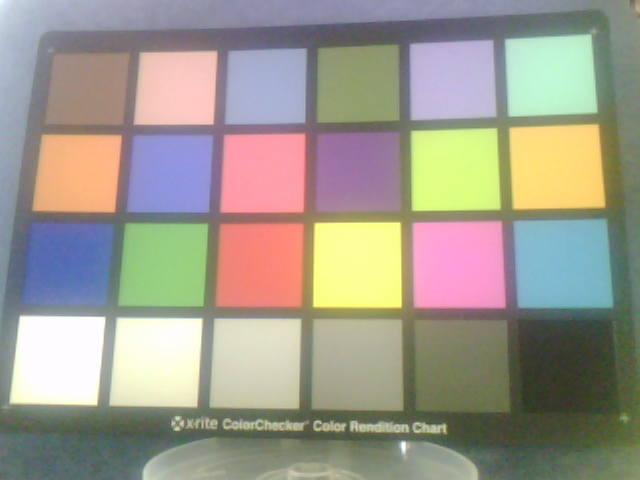 640x480 YUY2 (click here for 1280x960 version)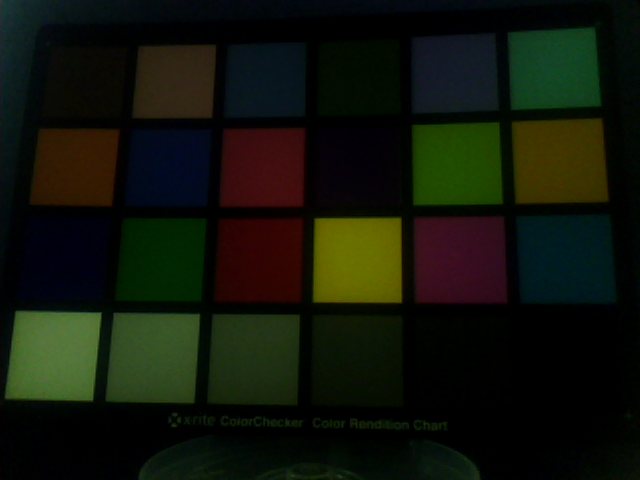 640x480 I420

Roxio Media Import 10 user interface
Photo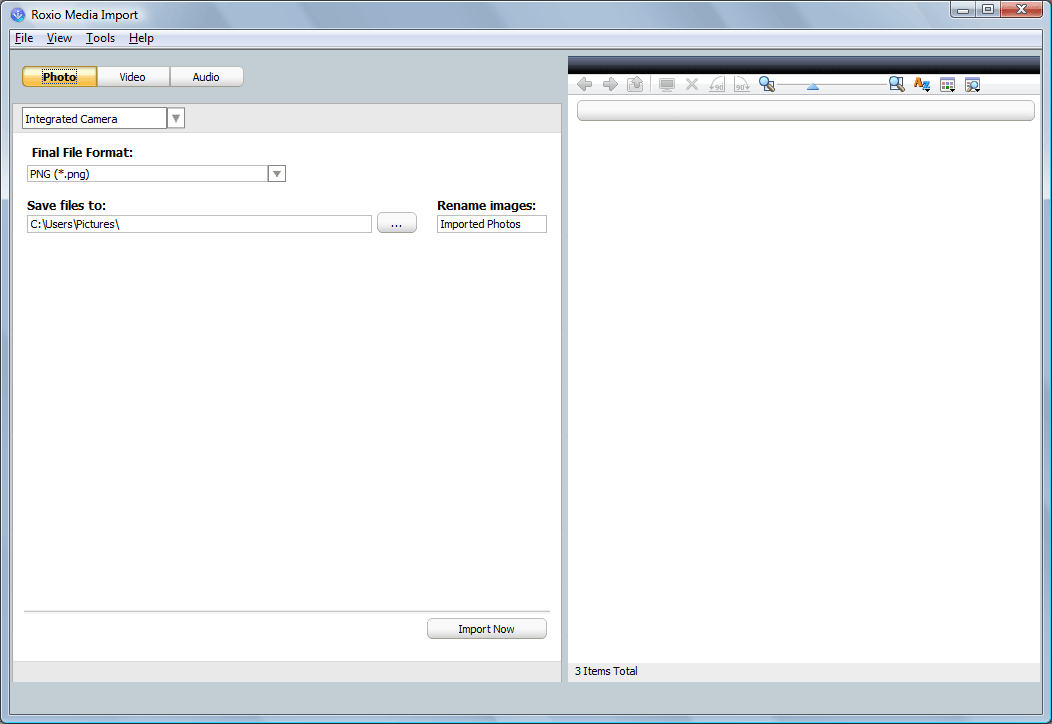 Color Space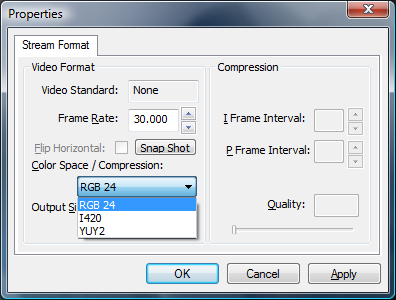 resolution and fps
in 1280x960 (RGB 24 or YUY2), you can only do 9 fps, instead of 30 fps like in 640x480.
The Snap Shot button will take a snapshot once you click the OK button, which is quite strange UI implementation. Also, there is only one sheet, why the tab? And it is called Stream Format, for still picture?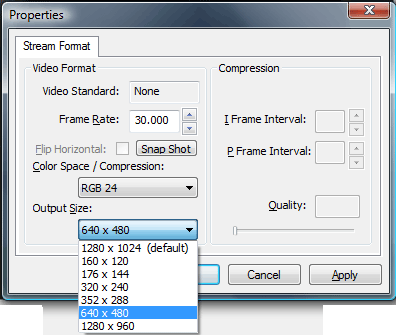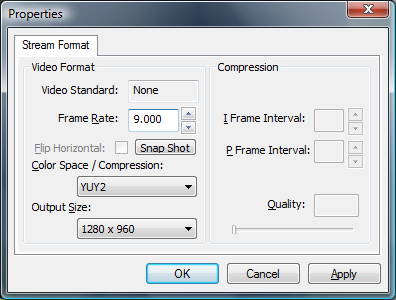 In I420, you can only do up to 640x480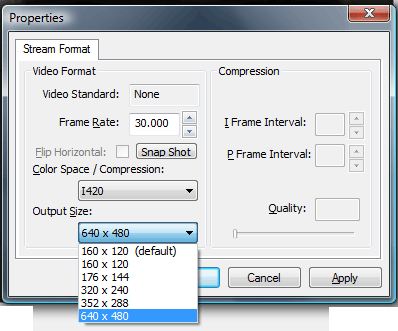 Settings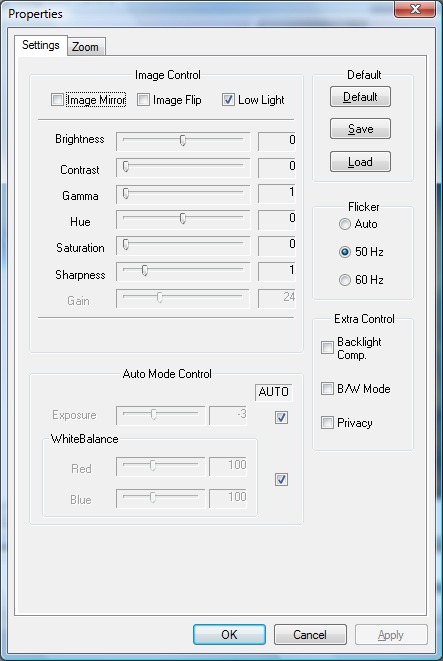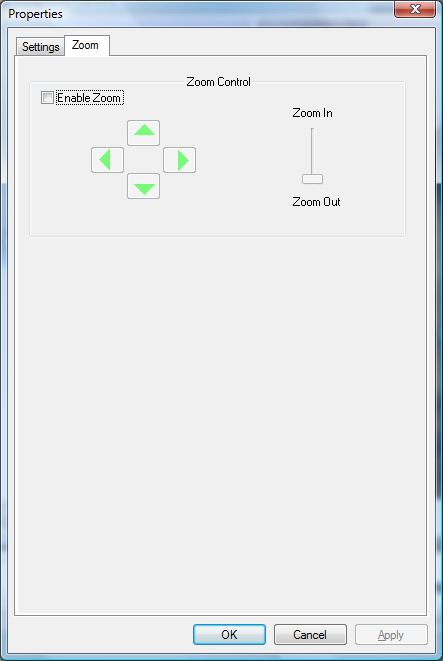 Video
You can import video and supposedly HDV/AVCHD also.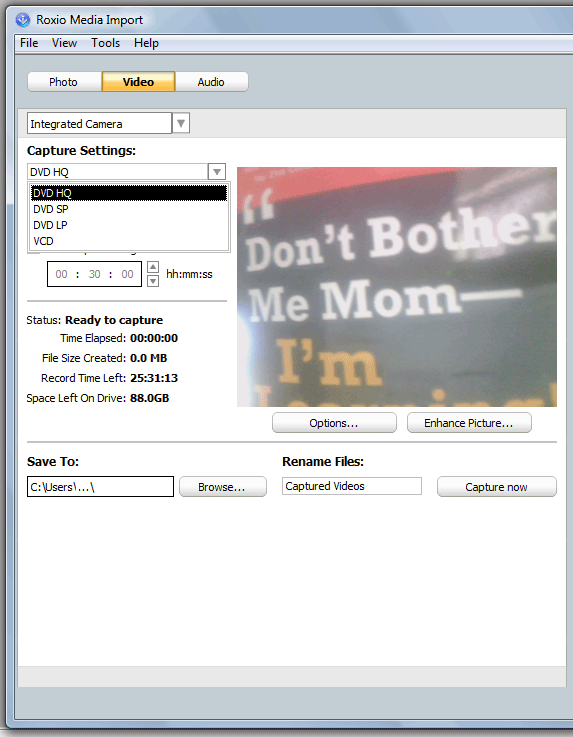 The Enhance Picture looks completely different from the one for still photos.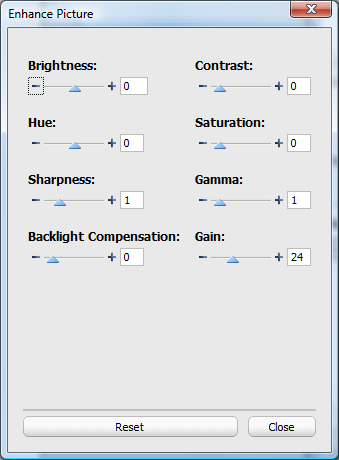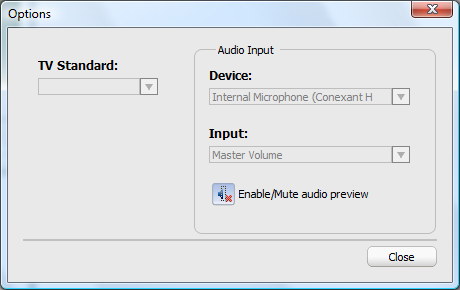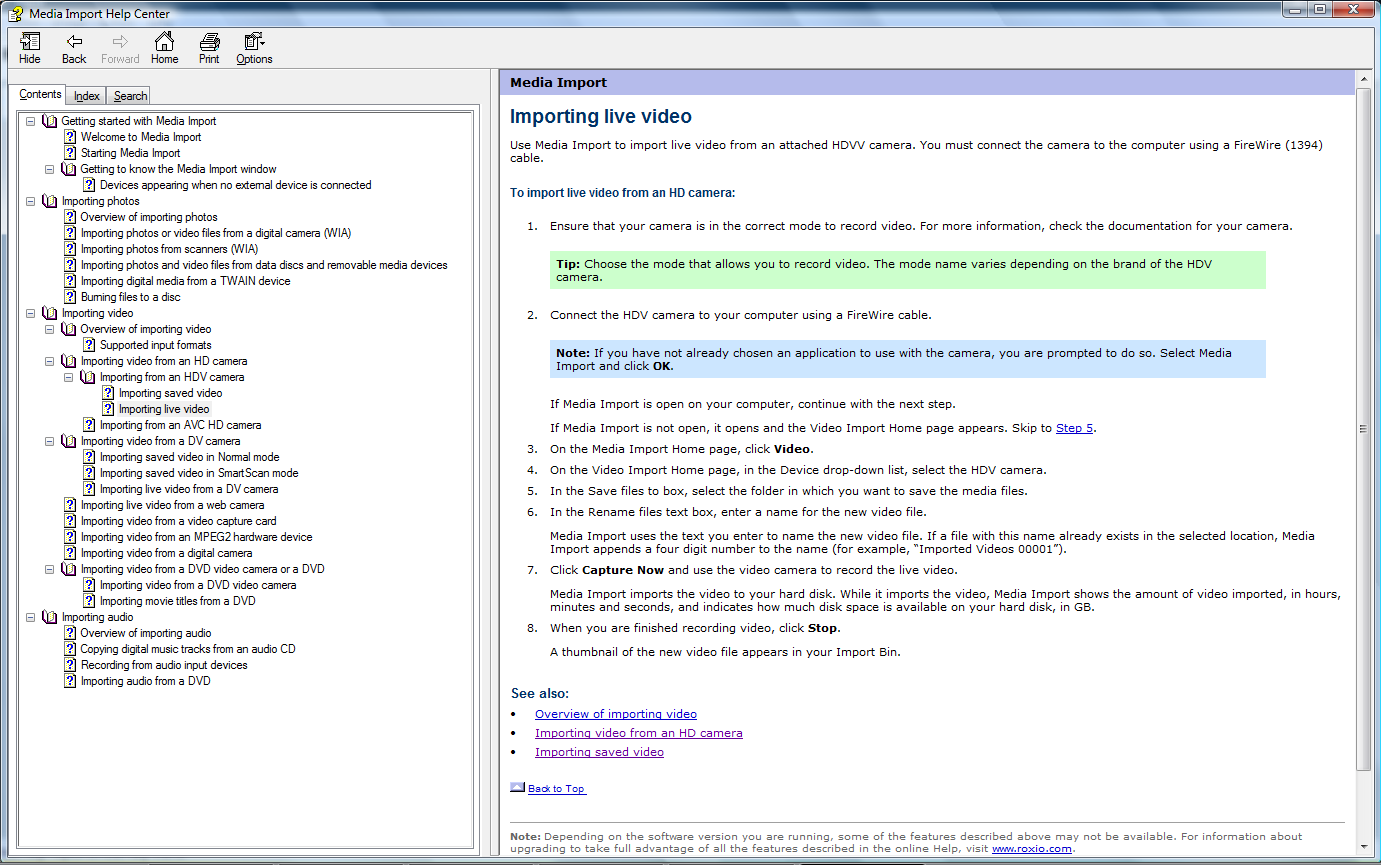 Audio