Canon image RUNNER C5185i Copier (as a printer) new features
login

Adjusting gradiation. Please wait a moment. Patience, grasshopper, drink less coffee.
On console - switch from B/W to Color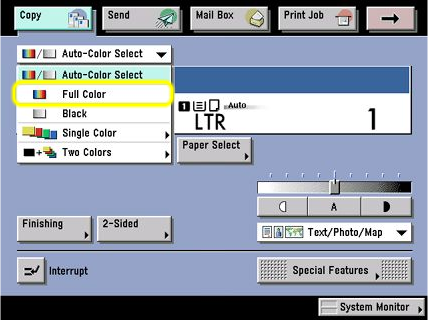 Page Layout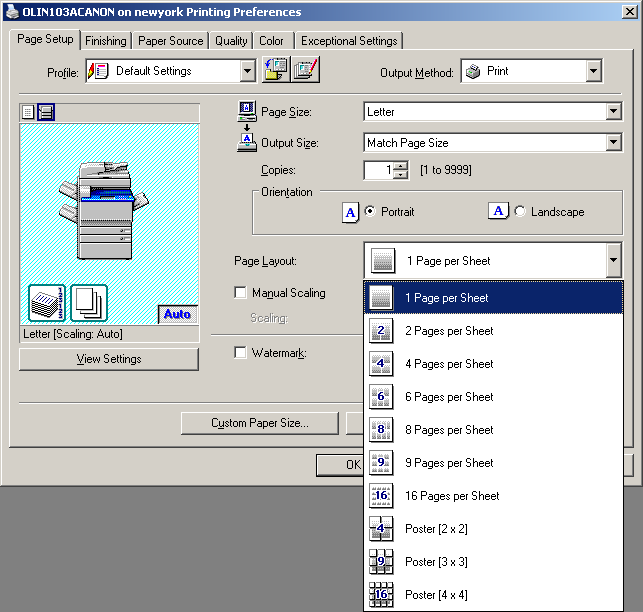 Print to Store (to 74.5GB hard drive)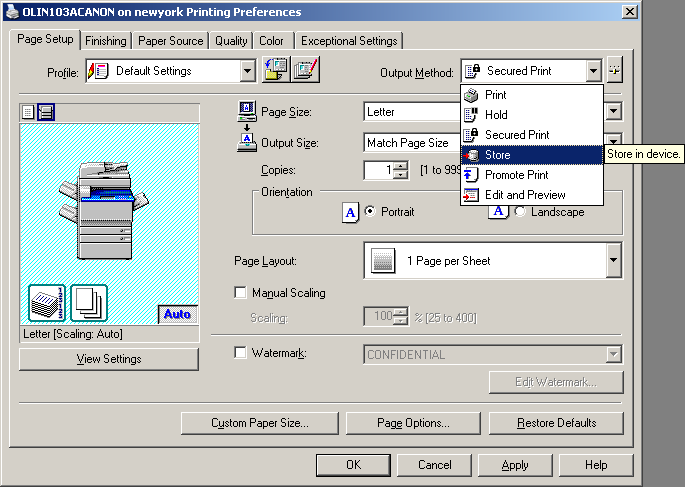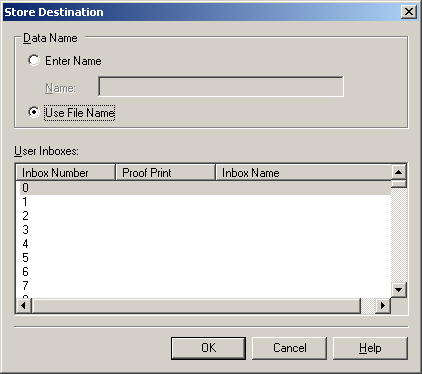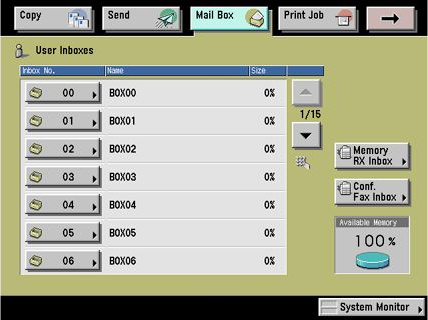 you can type the mailbox number instead of using page up/down arrows.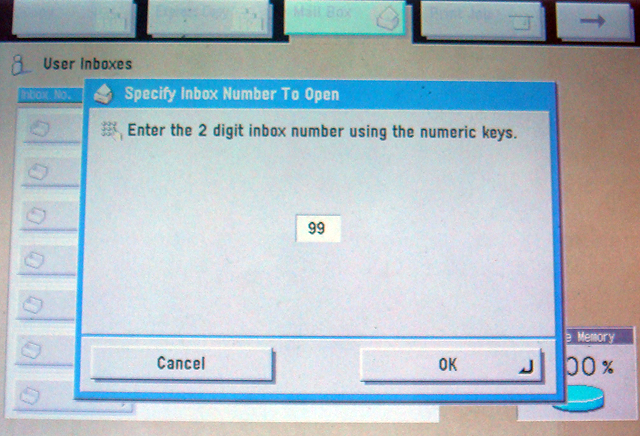 Secure Print (to 1.5GB RAM)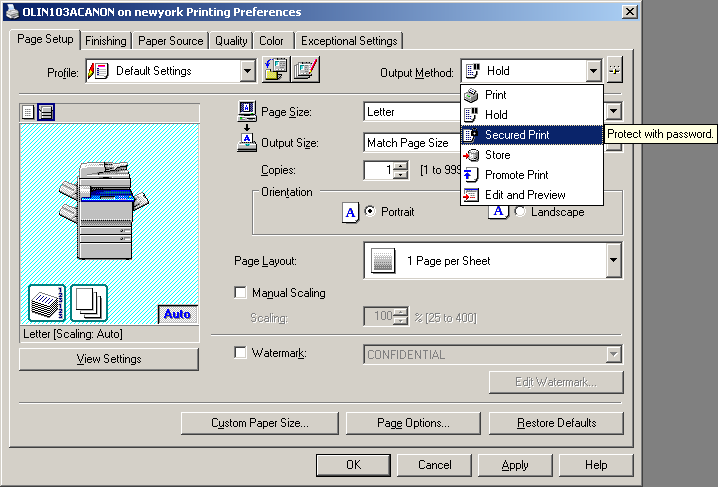 Print Job
need password for Secured Print jobs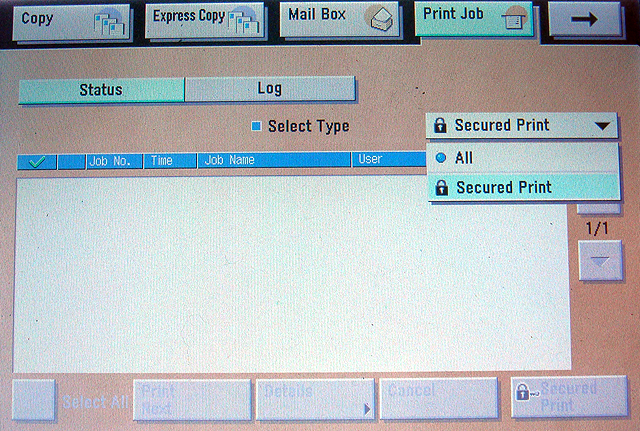 Finishing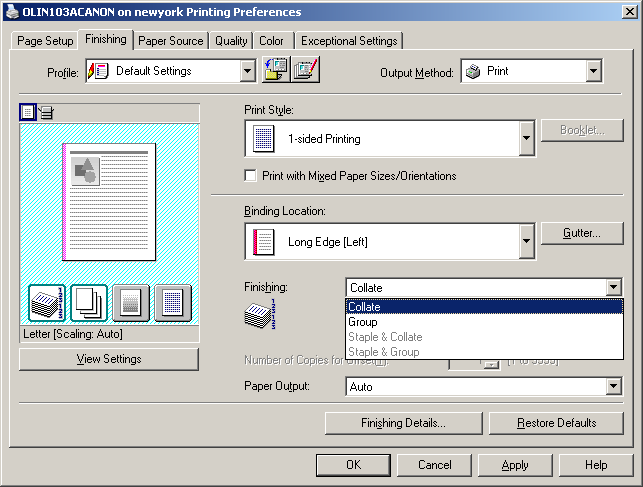 Borderless print/full bleed
not possible for copier based model. use 12x18 paper for 11x17 and trim
Resolution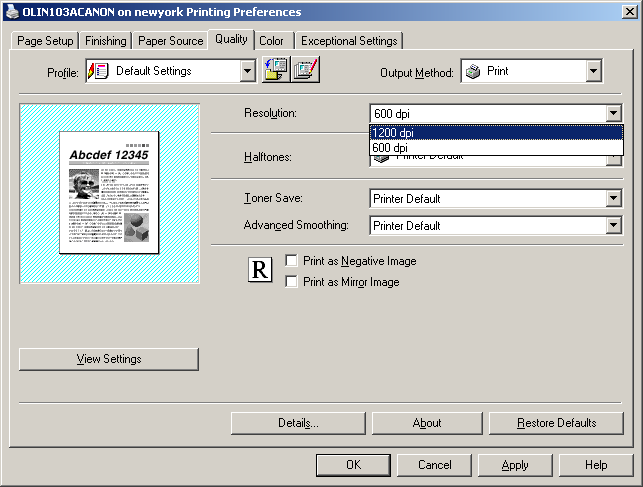 Switch B/W to Color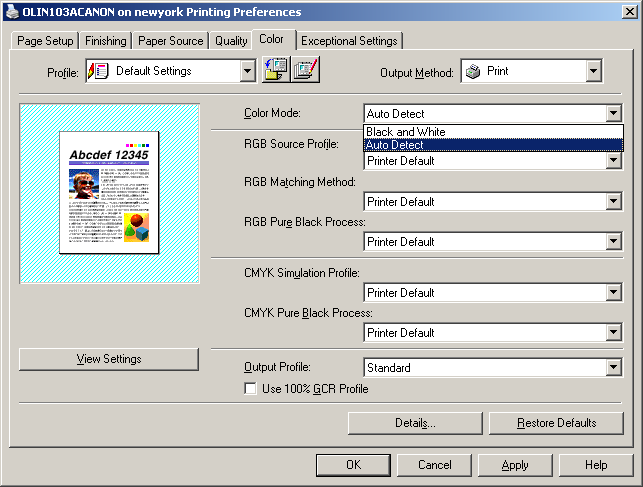 Color Matching
pending whether it needs ICC/ICM profile files for application.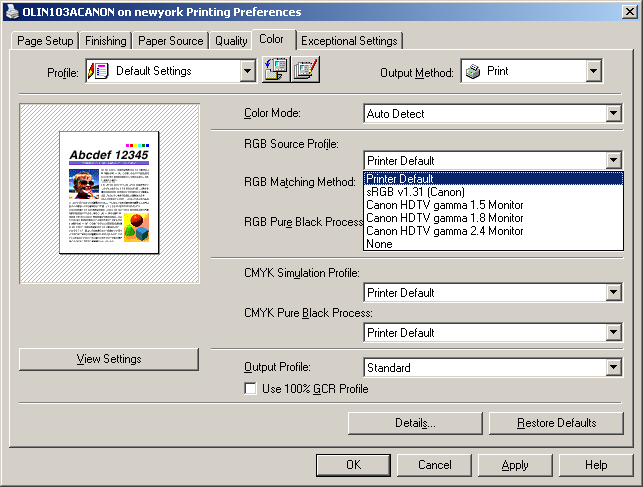 Authorized Send
pending patch to send more than one page at a time on glass.
limits by email message size ~7.5MB
waiting for USEND instead of ASEND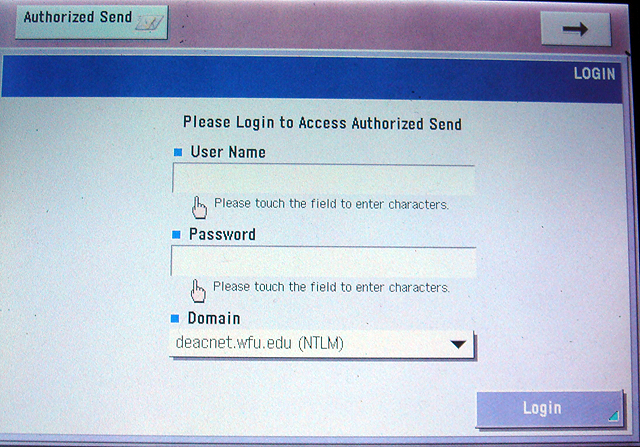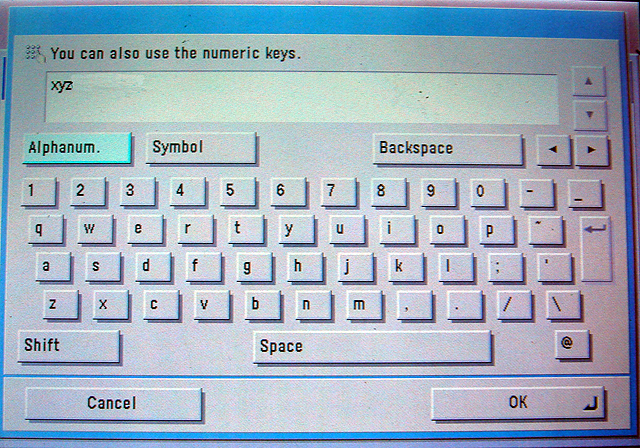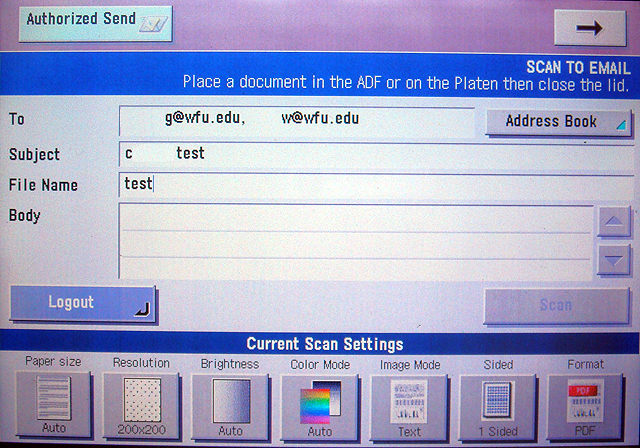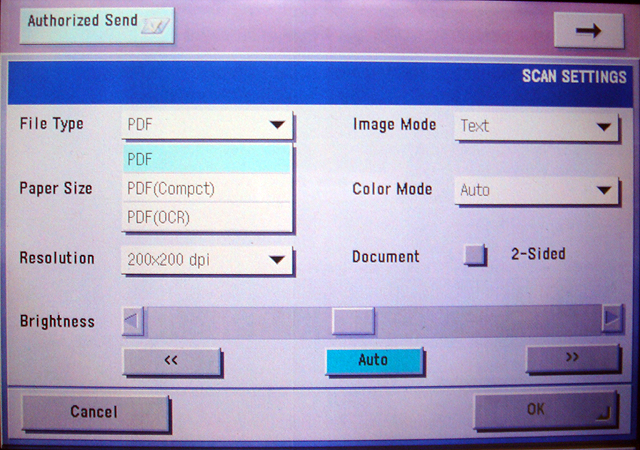 the OCR is not very gold, don't expect too much.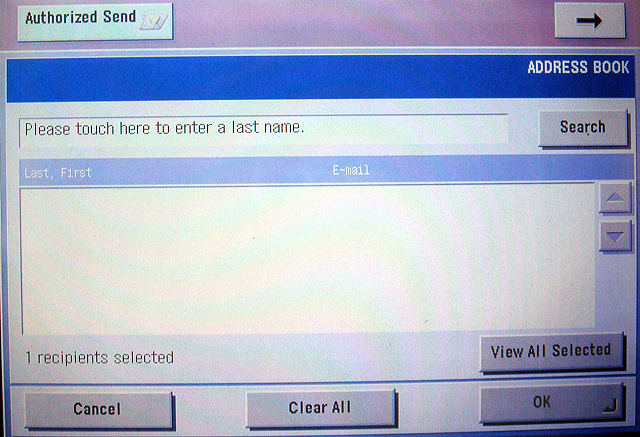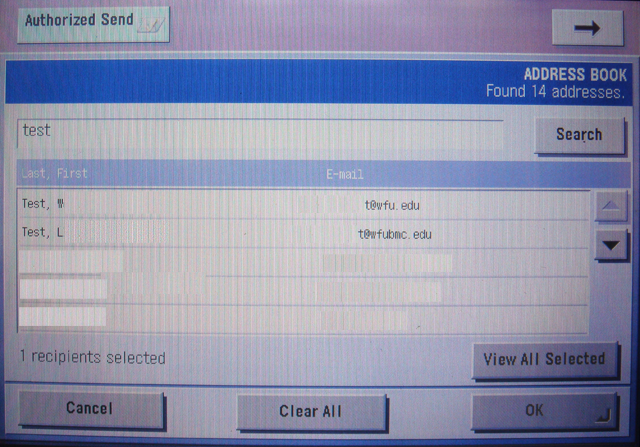 close the lid if using glass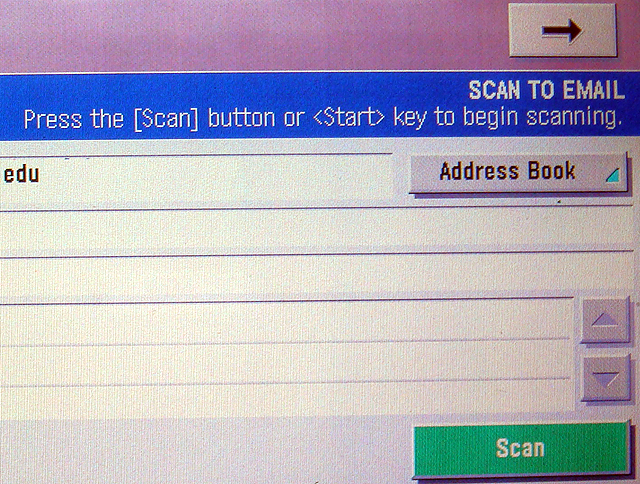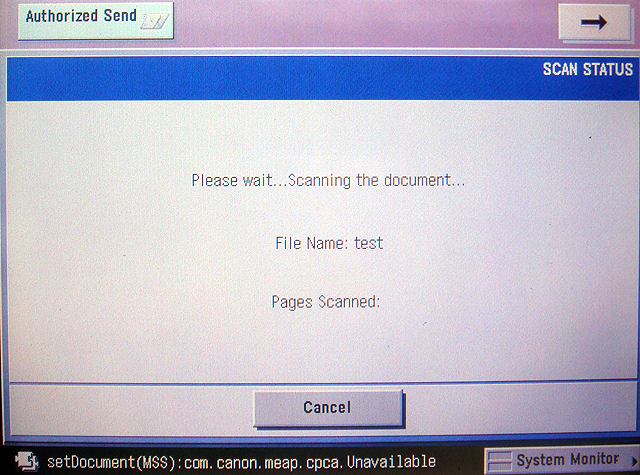 why it want to contact com.canon.meap.cpca, beats me?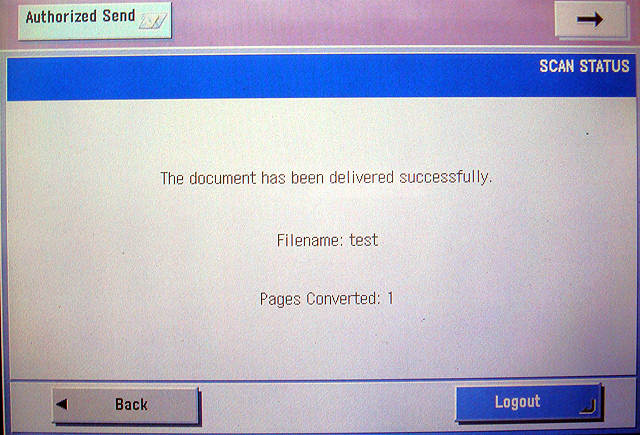 Universal Send
Pending enable to scan to SMB, FTP, WebDAV (revised images pending),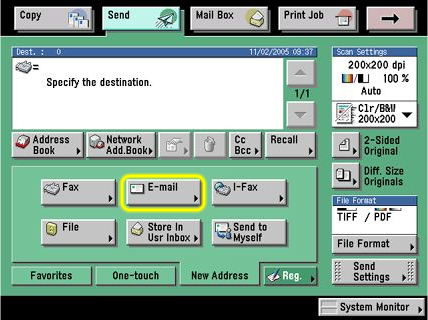 Remote UI
?
(revised images pending)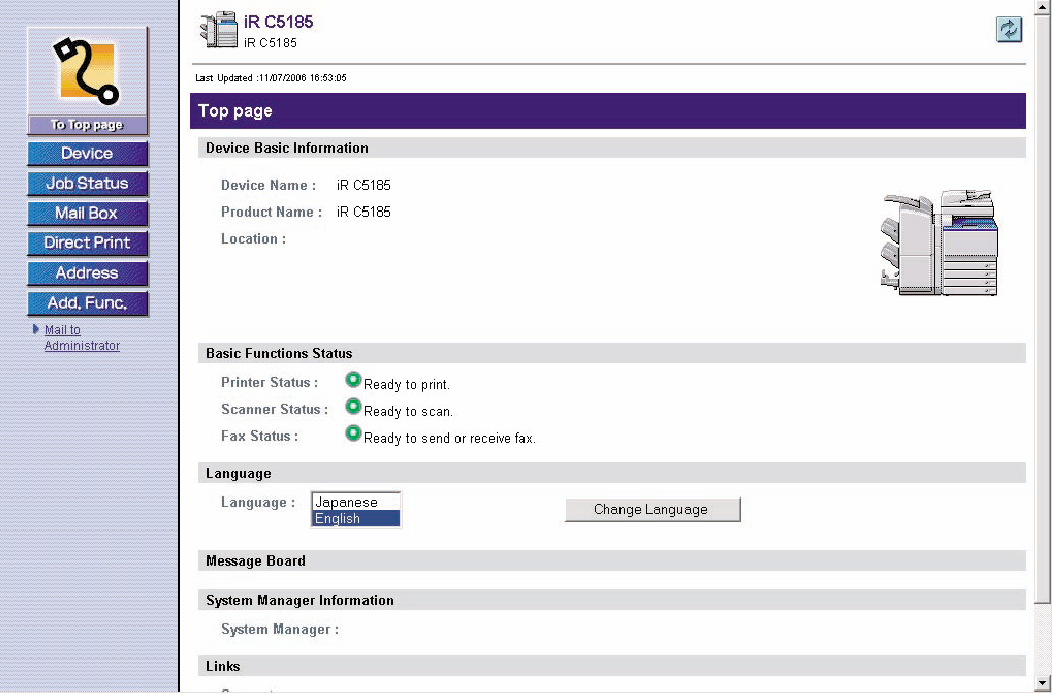 page counters/consumable levels
not sure how to print those out for record keeping.
Not in configuration page, only shown on several different screens.
imageWARE
?
Color Network ScanGear
?
Booting
scary, erasing ... ... ...