Koleman Strumpf's Web Diversions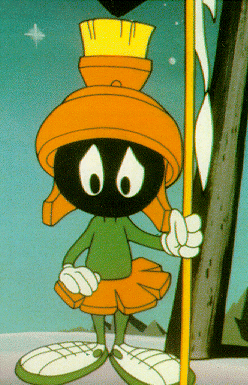 Research:

Hear how I feel about research sometimes.
Chapel Hill (my old home-town) music:
More music:

Matador records (The New Pornographers, Pavement, JSBX, Yo La Tengo, Cornelius and his1999 show at Cat's Cradle I was at, Cat Power, ...)
Ninja tune (DJ Food, Coldcut, Amon Tobin. Kid Koala)
Thrill Jockey records (Tortoise, Mouse on Mars)
Astralwerks (Air, FatBoy Slim, Chemical Brothers, Basement Jaxx, ...). Lots of great streaming stuff :).
Stereolab (older site, may go down).
Massive Attack: In 2003 they finally put out their fourth album, 100th Window. I saw them at Rock Werchter in Brussels (click on the icon below for the amazing festival line-up). The vocals were, unfortunately, pretty weak. Hopefully they will make it to the states so I can see them again. :)
Here are some more MA sites:
DJ Shadow: Another site which is constantly updated with great downloads and reviews of summer 2002 tour (I saw him in Chicago)!
Radiohead: What's not too like? Cool distribution model too.
Need web sites:

Dan the Automator: producer behind Deltron 3030, Handsome Boy Modeling School, the Gorrillaz, and many others.
Rjd2: DJ Shadow, circa 2002.

More good stuff
Samples in music: on-going project compiling original sources for samples. I submitted the source for DJ Shadow's Mashin' on the Motorway :)
Rock musicians are going to Hades. You may or may not agree with the authors' premise, but it does list the age and cause of death for many well-known rockers. Be sure and play the "I CHOOSE LIFE" and "I CHOOSE DEATH" game at the bottom!
Am I right. Song parodies, crazy band names, and (my favorite) misheard lyrics. Just type in your favorite (or most despised) band.
The Smoking Gun: See what your favorite thug artists have been really up to. Mug shots of the famous and even some B-graders. Frequently updated.
Ken Nordine's Word Jazz: My best description: imagine if Captain Kirk did spoken word. Definitely give it a listen! BTW, Ken Nordine's new shows are on WBEZ Sunday's at midnight cst.
Web history: The Wayback Machine caches old versions of web pages. One day historians will use this. Here and here are some of my pages.
Southern culture: While I am still a Yankee, I am learning. Try The Dialectizer to translate text or whole web pages into Redneck (or Elmer Fudd or Cockney...).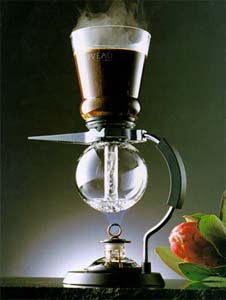 Cigars: The Fuji cigar page has links to tons of distributors, so you can find the best price on your favorite brand. But always remember Mark Twain's wisdom: "I smoke in moderation. Only one cigar at a time."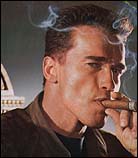 Gambling

Horses: What goes better with cigars than horse racing? Too bad gambling is illegal in North Carolina. BTW, here is another nice collection of horce racing links.




The Wizard of Odds: Ever want to know what the house edge is on a 5 team parlay? Here are the formulae.
MAME (multiple arcade machine emulator): Gen X touchstone and my most recent research killer. This program plays virtually every arcade game from the 1980s (400+ at last count, everything from Pac Man to Mr. Do's Castle) all for free. These are exact clones of the originals--all of your old tricks still work. There is a TON of MAME stuff on the web. The only problem is the sites disappear and pop-up with great regularity-- just type MAME in Google and check out the first couple of matches.
UPDATE: Ah thank you Internet Archive, now they have all you need right in one place:


New York Post: All the news The New York Times does not consider fit to print.


Speaking of cartoons, John Kricfalusi (the deposed creator of Ren and Stimpy) has a cool web-based serial involving George Liquor and his idiot nephew (requires the Shockwave plug-in). It has some of the best animation quality I have found on the web.



Another nice site is Shockrave which has short clips from Comedy Central cartoons (yes--Mr. Hankey from South Park is there), Shockwave-based games, and a place where you can make an interactive music video.
Der Struwwelpeter (Slovenly Peter). One of the most intense children's books ever written (originally in german, obviously. What is it with these guys? Grimm's Fairy Tales are pretty hardcore too). A series of stories from the 19th century with some rather severe lessons. I include below the one about thumb-sucking which is sure to give any five year old nightmares (and likely scar him for life).

"Konrad !" cried his mamma dear,
"I'll go out, but you stay here,
Try how pretty you can be
Till I come again," said she.
"Docile be, and good and mild,
Pray don't suck your thumb, my child,
For if you do, the tailor 'll come
And bring his shears and snip your thumb
From off your hand as clear and clean
As if paper it had been."

Before she'd turned the south,
He'd got his thumbkin in his mouth!

Bang ! here goes the door ker-slam !
Whoop ! the tailor lands her-blam !
Waves his shears, the heartless grub,
and calls for Dawmen-lutscher-bub.
Claps his weapon to the thumb,
Snips it square as head of grum,
While that lad his tongue unfurled
And fired a yell heard 'round the world.

Who can tell mother's sorrow
When she saw her boy the morrow !
There he stood all steeped in shame,
And not a thumbkin to his name.
Triumphs of TV capitalism: