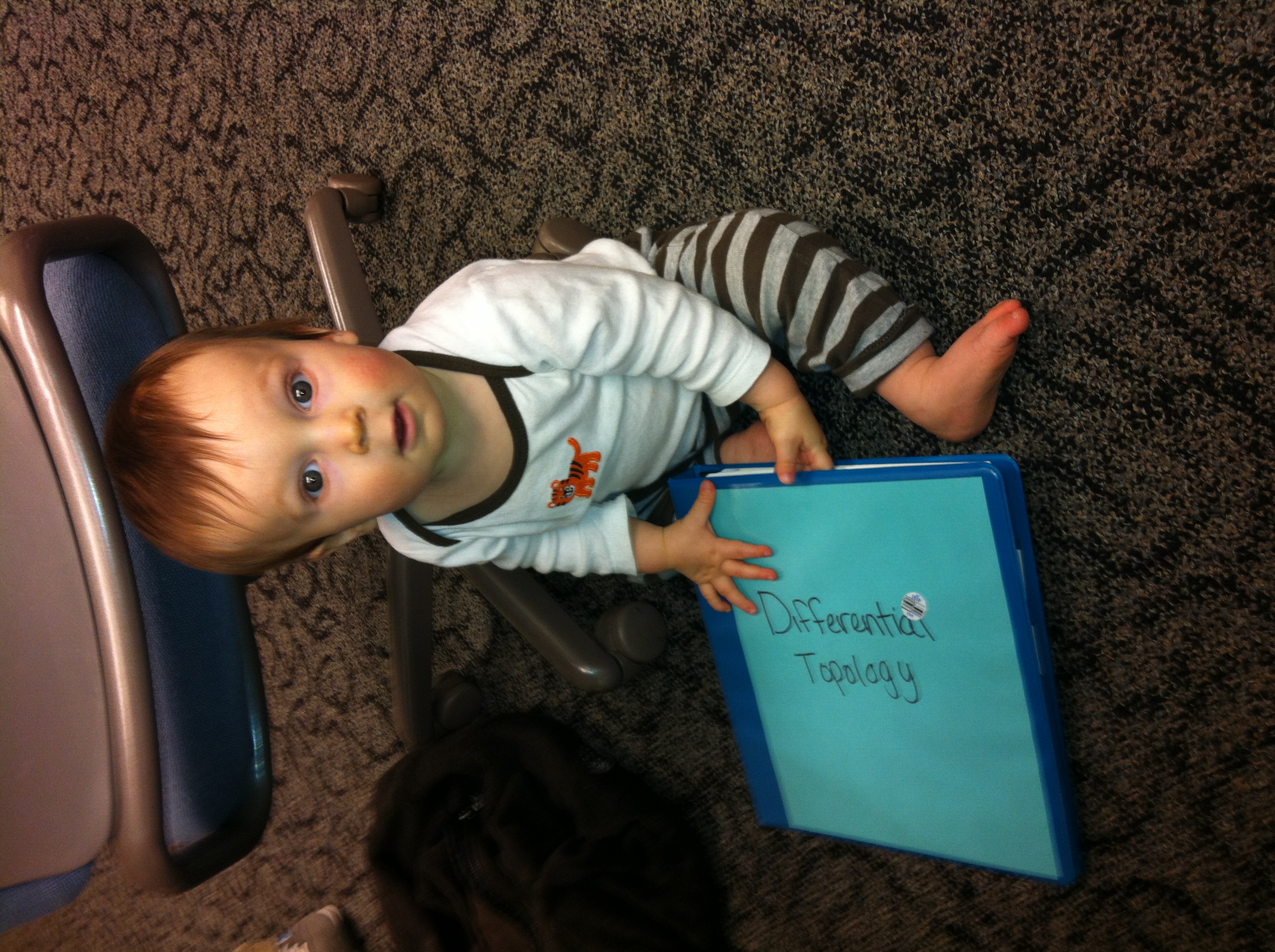 One is never too young to start learning differential topology!!!
(thanks to Kara for this photo)
Announcements
The final exam is a 48-hour take-home exam, which may be started as soon as May 1st after class. You must submit your exam to me by Friday, 5/10, 5pm.
You are responsible for writing your 5 favorite problems of the course, due Wed., 5/8.
There is no problem session for Tu., April 30th, due to the Gentry Lecture that day.
Our problem sessions will be held on Tuesdays, 4-5pm, in room 124.
Course information
Meeting times: MWF 1-2pm, room 124.
Problem Session time: Tu 4-5pm, room 124.
My office hours (330 Manchester):
MTuW 10-11
Tu 3-4 (334/634), W 3:30-4 (in lounge), Th 3-4 (111), 4-5
by appointment