Welcome to the companion website for our criminal procedure coursebook entitled Criminal Procedures: Cases, Statutes, and Executive Materials, published by Aspen Law & Business. The book covers a full range of criminal procedure topics and includes material far beyond US Supreme Court decisions and federal laws.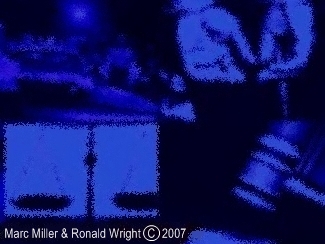 Students should visit the student section where they will find practice problems, student notes/outlines, an interactive table of contents, and other resources.
Instructors should visit the instructor section via the link on the left menu where they will find a description of the strategies employed by the text, goals, and publishing information.
There is also a link to the password protected instructor's only site.
The book and accompanying materials place an emphasis on the following themes and objectives which include:
Ø Procedural Variety – In each major area of law covered in the book, state and federal rules are compared and contrasted. Occasional examination of historical common law rules and foreign systems allow students to identify the assumptions and judgments made by policymakers who design the criminal process.
Ø Institutional Interaction – The book provides statutes, rules, and policies from different government institutions which allow the student to examine and consider the interaction among law enforcement and other government agencies. This objective is particularly relevant with regard to government efforts to improve its counterterrorism capability.
Ø Political Context – The materials consider the political environment in which policymakers and the courts have crafted the rules of criminal procedure. Specifically, the material explores the effects of different procedures in high-priority enforcement areas such as drug trafficking and domestic violence.
Ø Real Process Topics – The materials also explore areas of immense practical importance for lawyers, defendants, courts, and legislatures including: detention and bail, forfeiture, pleas, sentencing, representation, and victims' rights.
Ø Impact of Procedures – Our book considers the impact that different procedures have on law enforcers, courts, communities, defendants and victims. We emphasize primary materials, but include social science studies, especially where they have been the basis for procedural reform.