Department of Mathematics and Computer Science
Working with Graphics: In Lotus Notes
---
To include a picture in tif format in a Lotus Notes document, first open the document for editing, and then click at the position you want to include the image. Next choose Object from the Create menu.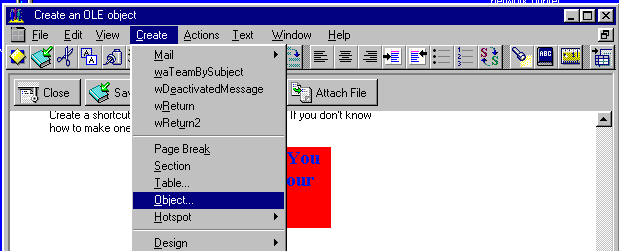 As the object type, choose Microsoft Photo Editor 3.0 Photo, and then click on OK.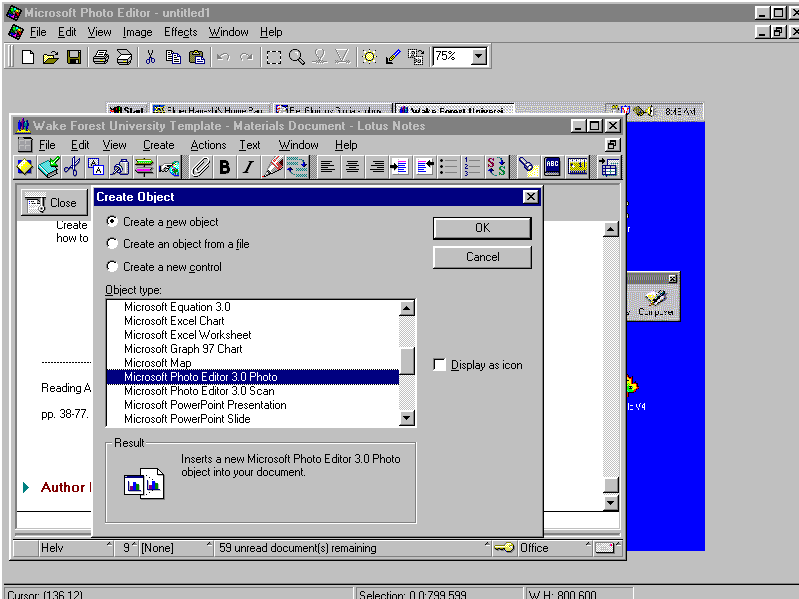 At this point, a window will appear allowing you to select the tif file. Click OK when you have found the correct directory, and selected the name of the desired tif file.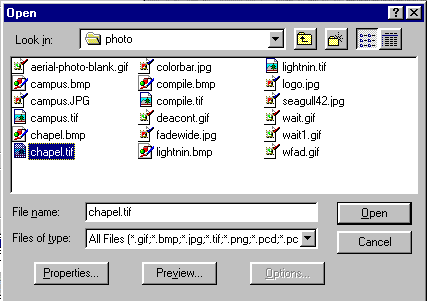 Now Microsoft Photo Editor will be started up for you, and if you wish you can make some last minute changes to the picture if you know how. I usually just exit the Photo Editor, and the picture is inserted in your Lotus Notes document.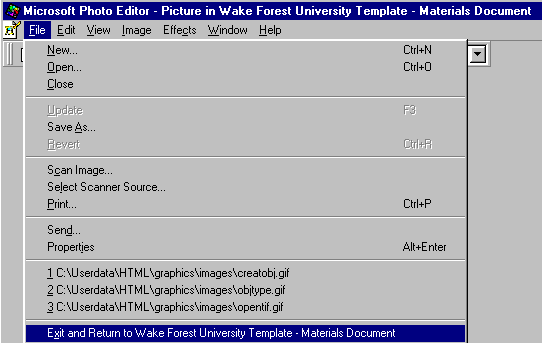 Pictures in other formats supported by Microsoft Photo Editor can be inserted in exactly the same way. Pictures created by other programs can by done by choosing the appropriate object type if it exists.


| Introduction | Obtaining Images | WMF Format | EPS Format
In LaTeX | In EmTeX | In PCTeX | On Web Pages |
Created 12/10/97. Last modified 06/09/2000. Email to ekh@wfu.edu